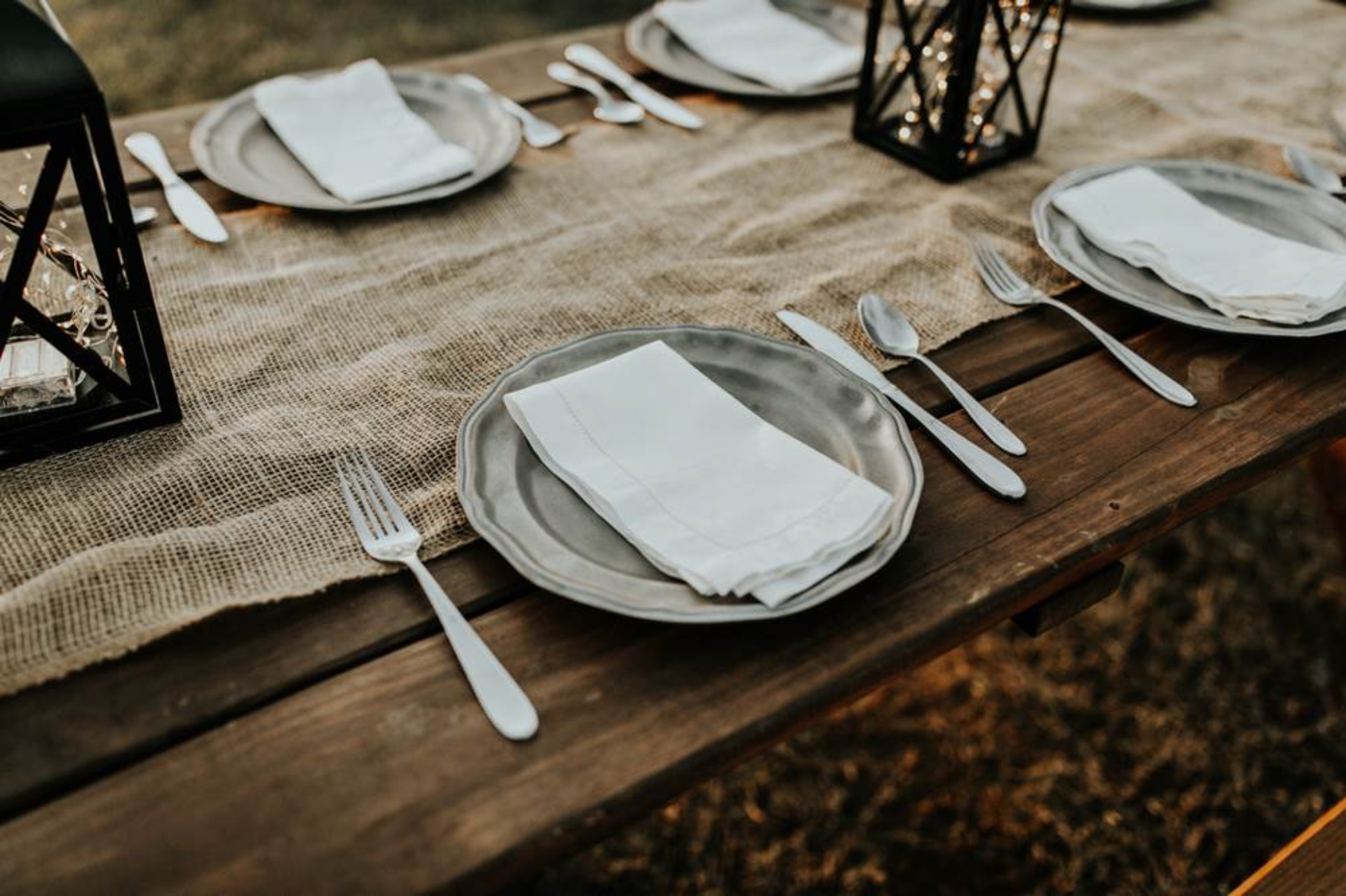 How to Feel Thankful, Even When You're Hosting
With the holidays come lots of time spent with friends and family. Most of that time is spent around the dinner table. But what not all people at that table realize is just how much work went into the moment of finally sitting down and enjoying the meal. For the host, a day dedicated to thanksgiving and gratefulness can feel anything but and instead feel like another chaotic day of work.
Mothers and grandmothers (combined over 100 years of holiday planning experience) were interviewed to find out their best tips for a successful thanksgiving meal. Since there is so much that can go into this one day, what follows may not be all-encompassing but is all-crucial!
Pre-Thanksgiving Day
Within a week before, begin to prepare a list of what you will need to buy from the grocery store. It can be helpful to spread out shopping over several days. Buy the non-perishables first and then go back closer to the holiday to buy the rest.
The guest list is important to think about ahead of time as well, so plan appropriately. Not only should family members be considered, but there may be close friends who need somewhere to spend the holiday. Make some room at the table for those extra guests just in case there are last minute additions!
The table setting sets the mood for the meal so plan to set up the silverware, centerpieces, etc. two days before. This way one day before you can focus on the baking and cooking. To get some unique conversations going at the table, make or buy open ended conversation starting question cards. Everyone at the table can select one and then you go around the table and share answers to the different questions. You will get to learn new things about people you are sitting with you wouldn't have otherwise known. Question examples are, "What would be the topic of your own book?", or "If you could have one super power for a day, which would you choose?".
If Thanksgiving tends to be a more casual holiday for your family, consider some recyclable, luxury paper plates instead of fancy dishes for the place setting. Thanksgiving cleanup seems to be never ending, so removing dishes can lighten the burden. Also, if there are little kids, paper plates will minimize broken and shattered dishes during an already chaotic day.
The Day Of
Consider the flow of traffic in your home and place the food on the counter or table top accordingly. If a buffet is the best way to go, think about the order of dishes strategically so that people are not interrupted by others as they grab their food. If the utensils are not already on the table, it can be a good idea to have them in a basket at the end of the line, instead of the front.
After everyone's satisfied from a delicious meal, encourage them (especially the younger ones) to go take a walk, play outside, or toss a football around. Thanksgiving is about celebrating what you're thankful for; there is no better way to represent that than spending quality time with those that mean the most to you. Not to mention an after-meal activity can help you combat the post-turkey snooze. Getting outside will make you feel better, help the kids to release some energy, and give the elderly or introverted guests a chance to recuperate inside from the day.
Because you're a good host that won't run short on food, you are going to have leftovers, and your refrigerator may be overflowing. While your guests are still hanging around, watching football and relaxing, grab some of the leftover rolls, and bring out the meat again to make turkey sandwiches! Use the advantage of having company over to get rid of leftovers and clean out your fridge. This way everyone leaves your home at the end of a long day feeling happy and full!