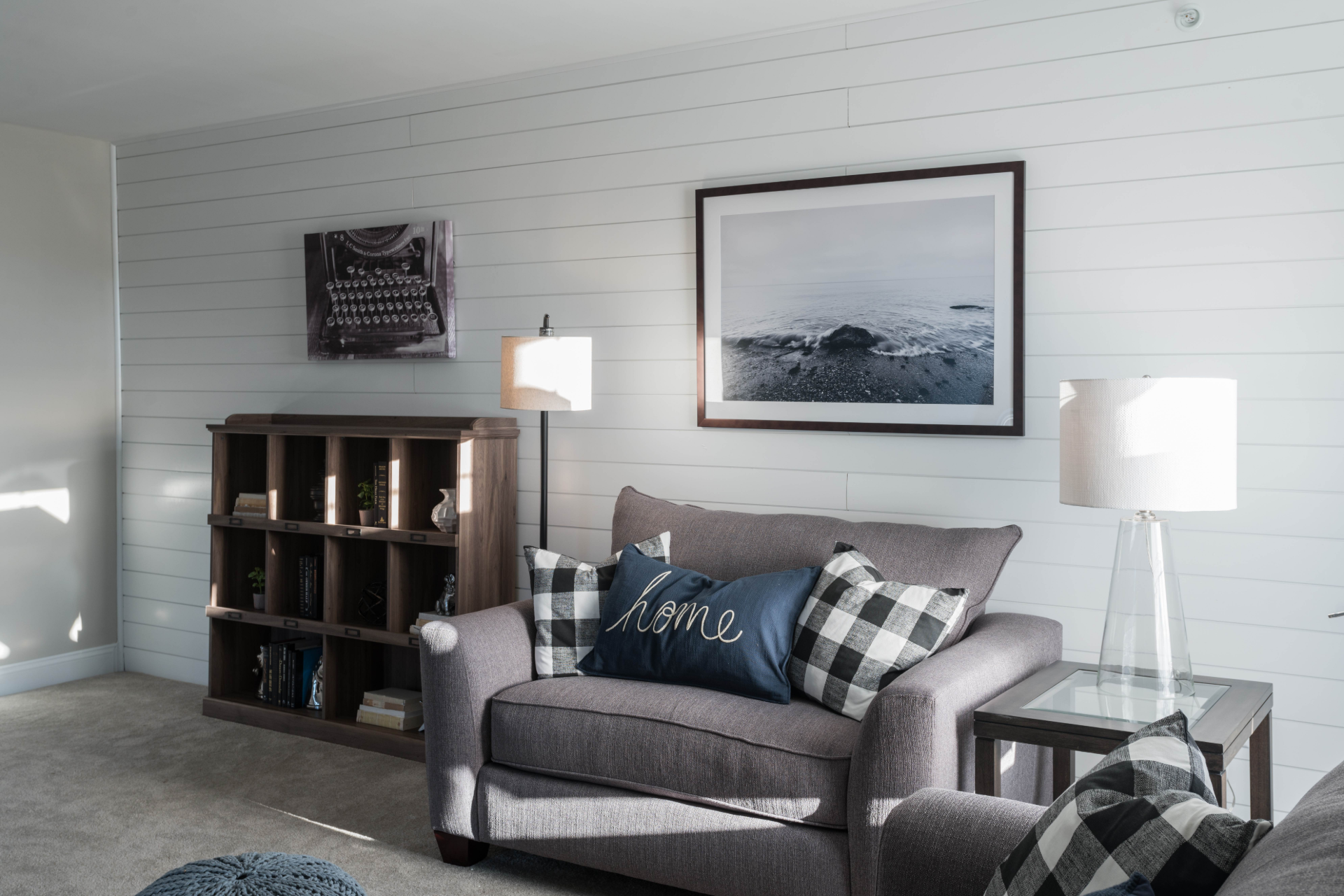 Legal Terms
By using this web site, you signify your acceptance of the legal terms contained in this Terms of Use and any legal terms found elsewhere on the web site. All such legal terms are subject to change without notice to you, except that such changes will be posted on this web site. Such changes are binding on you and are not subject to further acceptance by you.
The Terms of Use and any other legal terms found elsewhere on this web site constitute the entire agreement between you and THP Homes with respect to your use of this web site, and supersede any and all prior or contemporaneous understandings or agreements, written or oral, regarding such subject matter.
DISCLAIMERS
Despite the best efforts of THP Homes to provide accurate information, including but not limited to prices and availability of homes or lots, it is not possible to completely ensure that information on this web site is constantly correct. THP Homes does not warrant the accuracy and completeness of information, text, graphics, links or items contained on this web site. THIS WEB SITE IS PROVIDED 'AS IS' WITHOUT WARRANTY OF ANY KIND, EITHER EXPRESS OR IMPLIED WARRANTIES OF MERCHANTABILITY, FITNESS FOR A PARTICULAR PURPOSE, OR NON-INFRINGEMENT. THP Homes further does not warrant that its service in providing this web site will be uninterrupted.
In no event shall THP Homes be liable for any special, indirect or consequential damages of any kind, or any damages whatsoever resulting from loss of use, data or profits whether or not advised of the possibility of damages, and on any theory of liability, arising out of or in connection with your use of the materials. The web site and the materials on the web site are subject to change without notice and represent no commitment on the part of THP Homes in the future. All products and services are provided subject to applicable taxes and accompanying terms and conditions.
This web site contains several references to products of other companies and links to other websites, including web sites of non-affiliates of THP Homes. Those other web sites are governed by the terms and conditions applicable to those web sites. The links to those web sites are placed for your convenience only, and do not comprise any warranty or endorsement on the part of THP Homes as to the companies, products, services, information or programs associated with these websites. Similarly, THP Homes makes no warranty or endorsement of non-affiliated companies and products that appear on this web site.
TRADEMARKS AND SERVICE MARKS
The following are some of the proprietary trademarks and service marks of THP Homes or its related entities: T.H. Properties, THP A number of these trademarks and service marks are registered with the United States Patent and Trademark Office. THP Homes also claims trademark rights to other marks that may not be explicitly listed, registered and unregistered, including its several logos and designs.
THESE MARKS ARE NOT TO BE USED WITHOUT THE EXPRESS WRITTEN PERMISSION OF THP OR ITS AFFILIATES. You agree that if you violate this prohibition, you will be subject to all legal remedies available to THP Homes, and you will additionally be responsible for any other losses, attorneys' fees or costs THP Homes may incur as a result of your violation.
The web site also contains trademarks and service marks that belong to third parties. These other trademarks and service marks are the property of their respective owners. In the event that a third party makes a claim or initiates suit against THP Homes due to your use of these other trademarks and service marks without the permission of the proper party, you agree to indemnify and hold THP Homes harmless from such claim or suit, and to reimburse THP Homes for all losses, attorneys' fees and costs that THP Homes incurs in connection with such claim or suit.
COPYRIGHT
Copyright © 2022 THP Homes, Inc. All rights reserved. These materials are provided by THP Homes as a service to the public and are to be used for personal informational purposes only. We grant you permission to download this web site's content and to print a single hard copy for your use only. You may not otherwise use, copy, modify, distribute, republish, or transmit any of the content or materials from this web site without the written permission of THP Homes. You agree that if you violate this prohibition, you may be subject to all legal remedies available to THP Homes, and you will additionally be responsible for any other losses, attorneys' fees or costs THP Homes may incur as a result of your violation.
EQUAL HOUSING OPPORTUNITY
THP Homes is pledged to the letter and spirit of the U.S. policy for the achievement of equal housing throughout the Nation. We encourage and support affirmative advertising and marketing programs in which there are no barriers to obtaining housing because of race, color, religion, gender, handicap, familial status, or national origin.
YOUR OPT-OUT RIGHTS
You may opt-out of receiving communications from us and or our partners by not submitting your information. We also allow you to remove your information from our database. If you remove your information from our database it will no longer be used by us for secondary purposes, disclosed to third parties, or used by us or third parties to send promotional correspondence to you. You can remove your information by sending your request in writing via email by using our "Contact us" page.
ANTI SPAM POLICY; CAN-SPAM ACT COMPLIANCE
We are dedicated to ensuring compliance with the 'Can-Spam Act', which took effect January 1, 2004. You may receive email from us in the following circumstances:
Acknowledging that your materials have been received and requesting additional action. Requests for additional information to support your current materials Response to your inquiries. Thanking you for your valued business. Advertisements for our products, services, changes in services, new product availability. Advertisements for third party products and services where we have determined that such product or service may be of interest to our customers
To ensure compliance with the Can-Spam Act, We have implemented the following guidelines for email delivery:
All emails sent to you by us will identify THP Homes as the sender. The Subject Line of any email you receive will always accurately describe the subject matter of the email. Any email from us includes the ability to unsubscribe from future email messages. Unsubscribing will ensure the customer is removed from ALL lists at THP Homes. This excludes customer service emails, or email from our partners.
All emails sent to you directly by us include valid postal address information in the footer. The address for THP Homes is:
THP Homes
345 Main Street, suite 112
Harleysville, PA 19438
Emails sent to you directly by us will include an email address and physical address where you can send suggestions, complaints or other correspondence.
All third party marketing partners are required to comply with the Can-Spam Act.
THP Homes and its affiliated sites use only an "opt-in or opt out" method of obtaining customer information, and it is not our policy to send unsolicited email. We obtain email addresses and personal information from third parties that follow the same set of policies.
THP Homes understands consumers' concerns over the use of their personal information. We hope this information satisfies any questions or concerns you may have regarding the email practices of THP Homes. If you have additional questions or wish to discuss this matter further, please contact us by using our "Contact / Other" page, or by mail at:
THP Homes
345 Main Street, suite 112
Harleysville, PA 19438
WE DO NOT INTEND TO COLLECT DATA FROM CHILDREN
The information and services provided to us, our affiliates, sponsors, and advertisers are not intended to be viewed by children (under 18 years old). No information collected from children is knowingly used for any marketing or promotional purposes whatsoever, either inside or outside our organization.
PRIVACY POLICY
What information do we collect?
We collect information from you when you register on the site, correspond to a survey or communication such as e-mail. When registering, we may ask you for your name, e-mail address, mailing address, phone number, or other information.
How do we use your information?
We may use the information we collect from you when you register in the following ways: To personalize your site experience and to allow us to deliver the type of content and product offerings in which you are most interested. To allow us to better service you in responding to your customer service requests. If you have opted-in to receive our email newsletter, we may send you periodic emails. If you would no longer like to receive promotional email from us, you can opt out at any time. If you have not opted-in to receive email newsletters, you will not receive these emails.
Do we use "cookies"?
Like many websites, we use "cookies" to enhance your experience and gather information about visitors and visits to our websites. Cookies are small files that a site or its service provider transfers to your computer's hard drive through your Web browser (if you allow) that enables the site's or service provider's systems to recognize your browser and capture and remember certain information. They are also used to help us understand your preferences based on previous or current site activity, which enables us to provide you with improved services. We also use cookies to help us compile aggregate data about site traffic and site interaction so that we can offer better site experiences and tools in the future. We may contract with third-party service providers to assist us in better understanding our site visitors. These service providers are not permitted to use the information collected on our behalf except to help us conduct more targeted and relevant marketing.