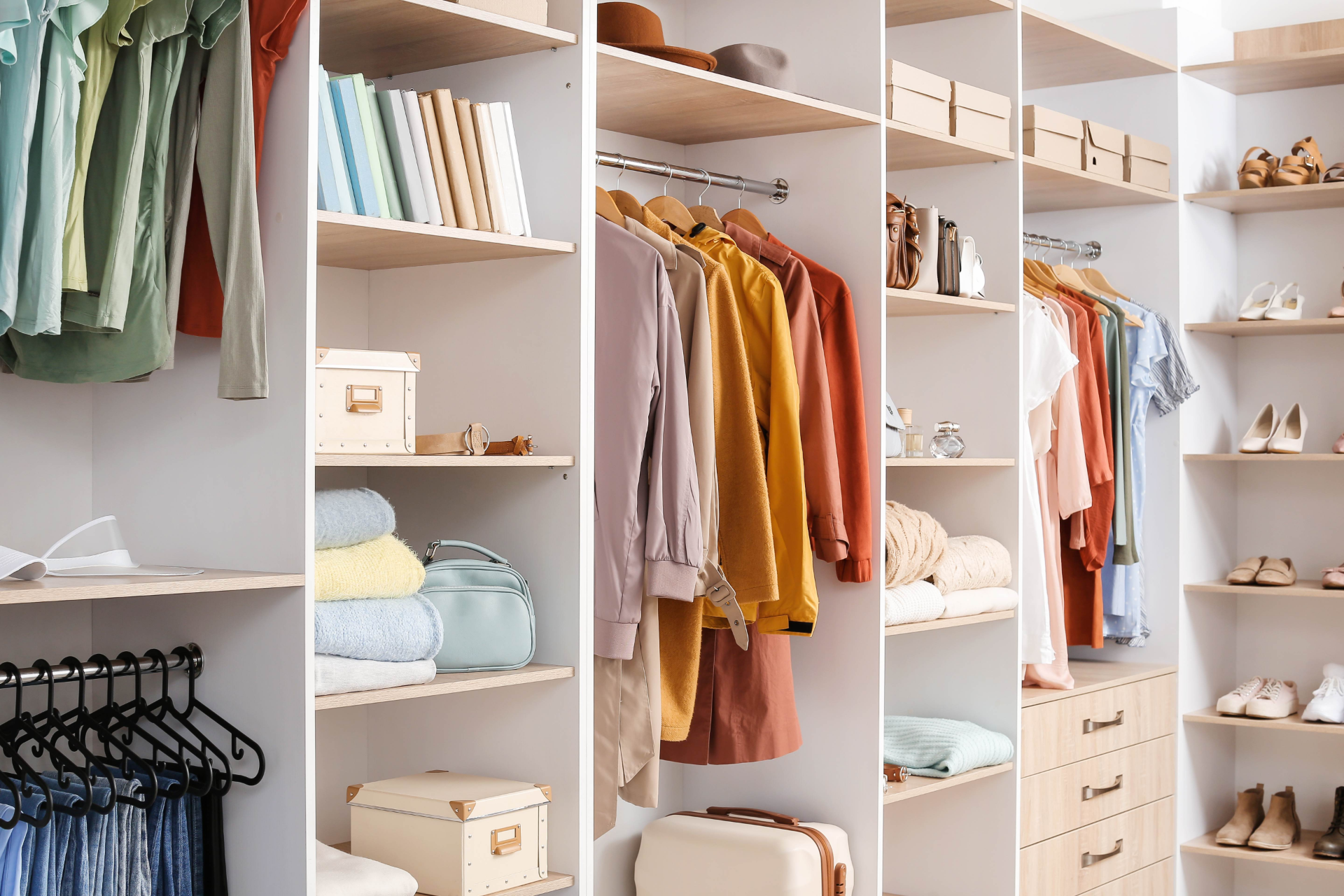 Declutter in the New Year
A new year means a new chance to make exciting changes in your THP home. If 2021 brought an abundance of extra items into your living space, then 2022 is all about decluttering. Believe it or not, organizing your "clutter zones" can be fun and exciting, and will easily bring that sense of calm into your home.
Make 2022 your year to enjoy the little moments that get lost in hustle and bustle. Finally, with a home that's as clean as you need it to be, you can sit back, relax, and take in the best things that life has to offer! Take a look at our favorite tips and tricks to declutter your stuff!
Decide What To Store: Before you start, it's a good idea to "assess your mess" and make a smart decision about how much storage you may want to buy. Go through each room and envision the bins you'll need to keep everything clean and tidy, whether it's fabric bins for a playroom or plastic bins for a food pantry.
Use Your Doors: Don't underestimate the versatility of doors! The back of a door can be a life-saver. For instance, if your child's room is becoming tight, an over-the-door shoe organizer will free up space that can be used for other things like sports or activities bags, hobby equipment, and more.
Clean Your Closet: First things first, ask yourself — do I really need it? Donate items you don't wear or don't make you feel great, and keep the ones you love.
Free Up Your Fridge: It's so easy for a refrigerator to become cluttered with food, no matter how big or small your family is. Because boxes, containers, and bags that hold leftovers take up so much space, put your food in your own Tupperware and label them with the date you took the food home. This way, you'll know when to eat them by and when to throw them out.
Stay Trendy: Who says storage can't be stylish? A beautiful storage ottoman is not only a comfortable seat in your master bedroom, it's also a great way to keep items off of the floor. Similarly, ladder shelves (which come in all styles and materials) are as functional as they are sophisticated and stylish. They're great for picture frames, candles, succulents, and so much more.
Organize Recipes: We all grow attached to our favorite recipes, but that doesn't mean we need the whole cookbook... One way to free up more space than you'd think in your kitchen is to scan the recipes you use and love from cookbooks, cut out your favorites from magazines, and organize them into clear pages in a binder.
Start Small: Like many things in life, taking a deep breath and starting small can make all the difference. If you're ever feeling overwhelmed, a great way to de-stress is to do simple tasks like making your bed, because little changes can feel huge. A few quick ways to clear your home (and your head) are to fluff up and organize the pillows on your couch, straighten up your rugs, dust off counters and windows, and wipe down tables.
At THP Homes, we have a good feeling that 2022 is going to be your best year yet. In a spacious and comfortable home that was built just for you, you have the chance to start off every day with a breath of fresh air. With a little decluttering, your home can feel both brand new and warm and cozy at the same time. We hope you're having the best year yet!