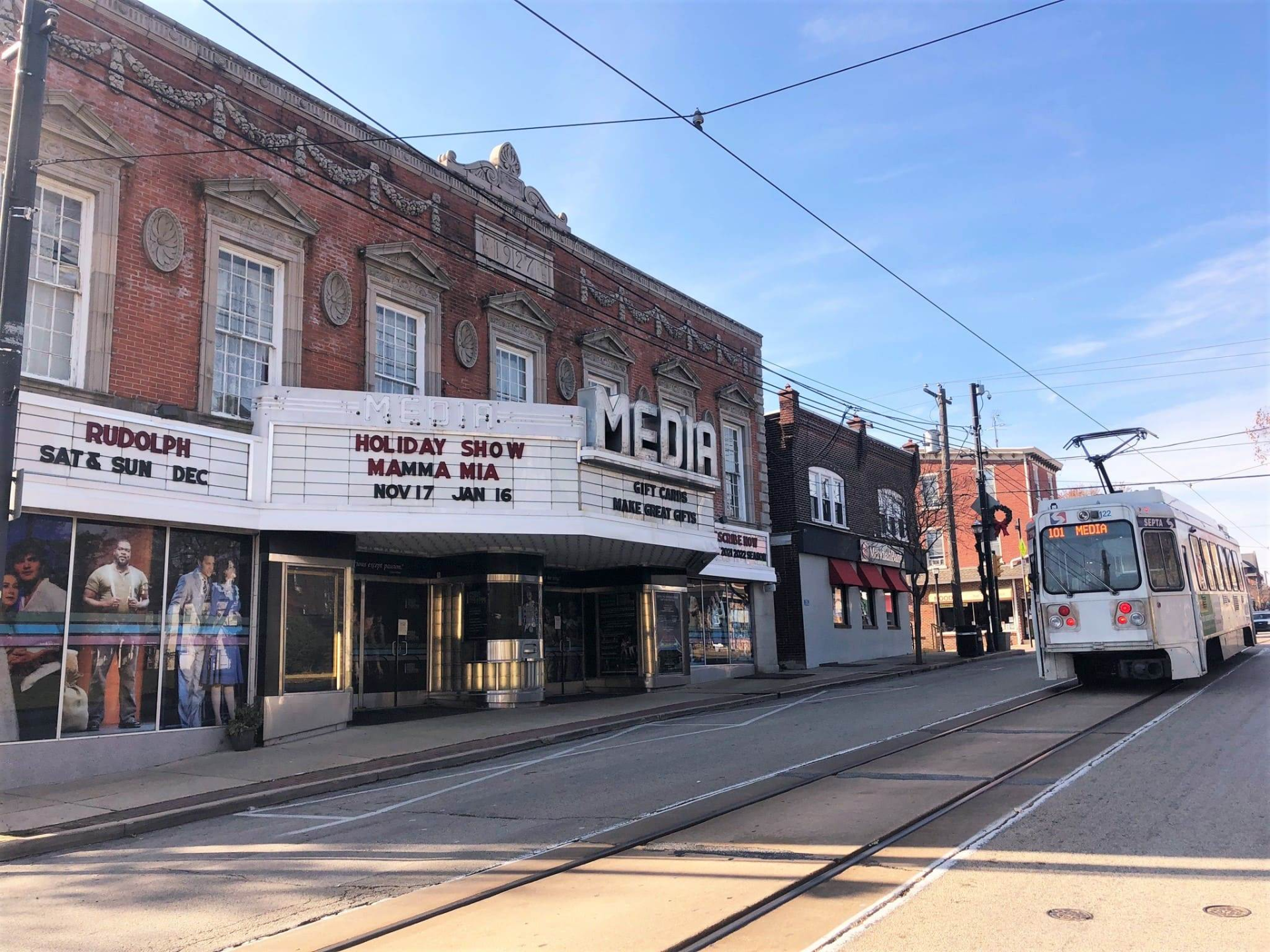 The Home of Lewis Manor: Media, PA
THP Homes is thrilled to introduce our newest community to the Borough of Media in Delaware County – Lewis Manor. Experience the luxury you desire in a brand new home surrounded by captivating historical structures.
Never has there been a better place to find the conveniences of a city lifestyle within a picturesque suburban setting. The Borough of Media offers its residents and visitors the best of both worlds, with the shops, restaurants, parks, residences and transportation all within a walkable distance of each other.
Take a stroll down State Street (the main street of Media's downtown scene) and stop in a number of delicious cafes, restaurants, and bars. Asian cuisine can be found readily at restaurants like Nooddi Thai Chef, Temaki Sushi Bar, or Azie Media, among many others. Italian restaurants are also plentiful in Media, with wonderful selections like Spasso Italian Grill, Ariano, and Fellini Café of Media. No matter what type of food you're in the mood for, within just a few walkable blocks are endless possibilities. But don't forget dessert, after a scrumptious meal check out Scooped Ice Cream or Artisan Boulanger Patissier to satisfy your sweet tooth.
This charming Borough is not far from spacious and scenic parks and enjoyable activities. Before making your way to the local attractions, stop by the Media-Upper Providence Free Library. Not only can you find a cozy spot to read, or borrow from their extensive collection, but if you become a library cardholder, you and your family can visit the local attractions – for free! Borrow a Museum Pass (just return within 3 days) and be on your way!
Whatever time of year, Tyler Arboretum is definitely worth several visits throughout the seasons. One of the largest and oldest arboretums around, visitors will be wowed by the beautiful landscapes and interesting history. Adults and children of all ages can explore the gardens and forests, making up over 650 acres, to take advantage of this living classroom.
Arts and culture is another not to be missed feature of living in or visiting Media. Built almost 100 years ago as a movie theater, The Media Theater now produces professional musicals and shows each theatrical season. The community also benefits from a number of events and festivals hosted by the theater.
Possibly one of the most appealing benefits to living in Media, especially exciting for those who work in Philadelphia, is the access to public transportation. Within Media is Septa's Regional Rail "Media/Elwyn Line". This train allows riders to connect to Swarthmore, Gladstone, University City, 30th Street Station, Suburban Station, and more. There are also two SEPTA bus lines that serve Media and a local trolley.
A Community Ready for Happy Memories
If you're interested in learning more about Lewis Manor and all it has to offer, contact us! We'll be happy to help you decide if a home by THP could be your next dream home.
We build new homes in Delaware County, PA and other counties.