This community is coming soon!
Lewis Manor
Media, PA - Delaware County
Twins & Singles From: the $800s
Rose Tree School District
Arriving soon to the center of Delaware county are exquisite twins and single homes. Each home has 4 stories thoughtfully designed with 3 or 4 bedrooms, 2.5 bathrooms, a 2-car garage, and outdoor living spaces. Experience the luxury you desire in a brand new home surrounded by captivating historical structures. A restored Classical Tudor residence will be the centerpiece of this community, preserving the distinct history present throughout the Borough of Media. On the outside, your home will reflect a similar architecture with a modern flair. On the inside, you can create the home you have always envisioned with the help of our design team.
Just steps away is the scenic and lively main street, with an award winning theater, fine dining, galleries, and shops. This sophisticated neighborhood has the perfect blend of a modern lifestyle in a charming location. A quarter mile from your front door is the Providence Road train station, making your daily commute or weekend explorations a breeze. The nearby City of Brotherly Love, Philadelphia, is less than 20 miles away, where you can take advantage of the rich history, diverse culture and award-winning restaurants. Whether you prefer traveling by foot, car, or train the amount of nearby conveniences are endless.
Standard Features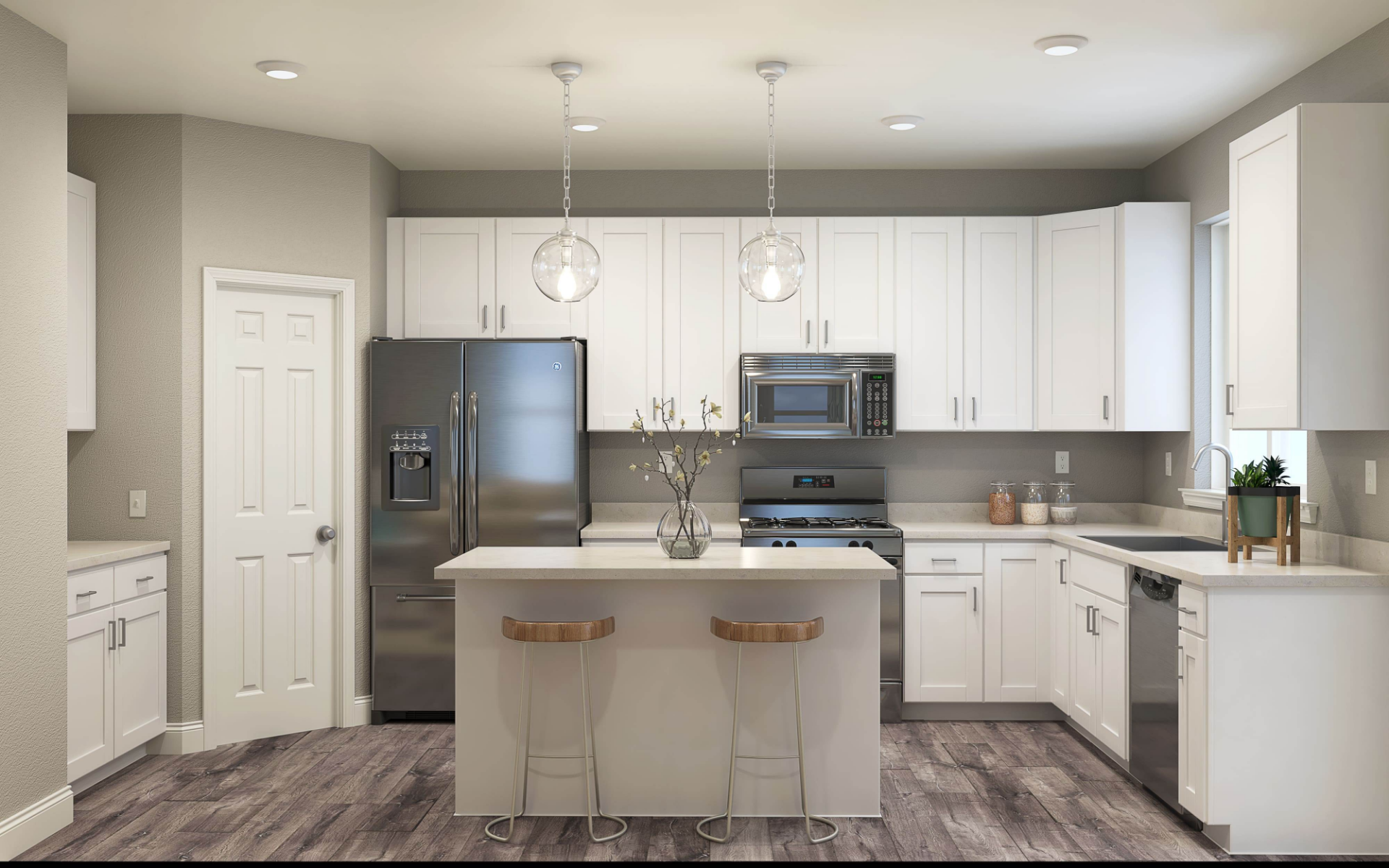 Interior Features:
Gas fireplace
Nine-foot ceilings throughout the first floor
Laminate hardwood flooring throughout the first floor
Deep 7-inch window sills
Upgraded trim throughout
Crown molding and beadboard paneling details
Oak stairs
Bathroom Features:
Upgraded primary bathroom:

Tile shower
Oversized double bowl vanity
Free-standing tub

Moen® plumbing fixtures throughout
Kitchen Features:
Oversized island
Stainless steel appliances
Quartz countertops and tile backsplash
Quality Construction Features:
R-19 fiberglass insulation in 2x6 exterior walls (to total R-21)
Basement Waterproofing
Upgraded subfloors fastened with TetraGRIP™ nails
Vanguard® Manabloc water system with emergency shut-off valves
30-year, three-dimensional shingles
Exterior Features:
Large composite deck
Rooftop Terrace
Utility Features:
Two HVAC and heating systems with Google Nest thermostats
Public water and sewer service
200-amp electrical service
Finishing Touches:
Pre-settlement walk throughs to ensure complete customer satisfaction
Professional cleaning prior to settlement
Community Map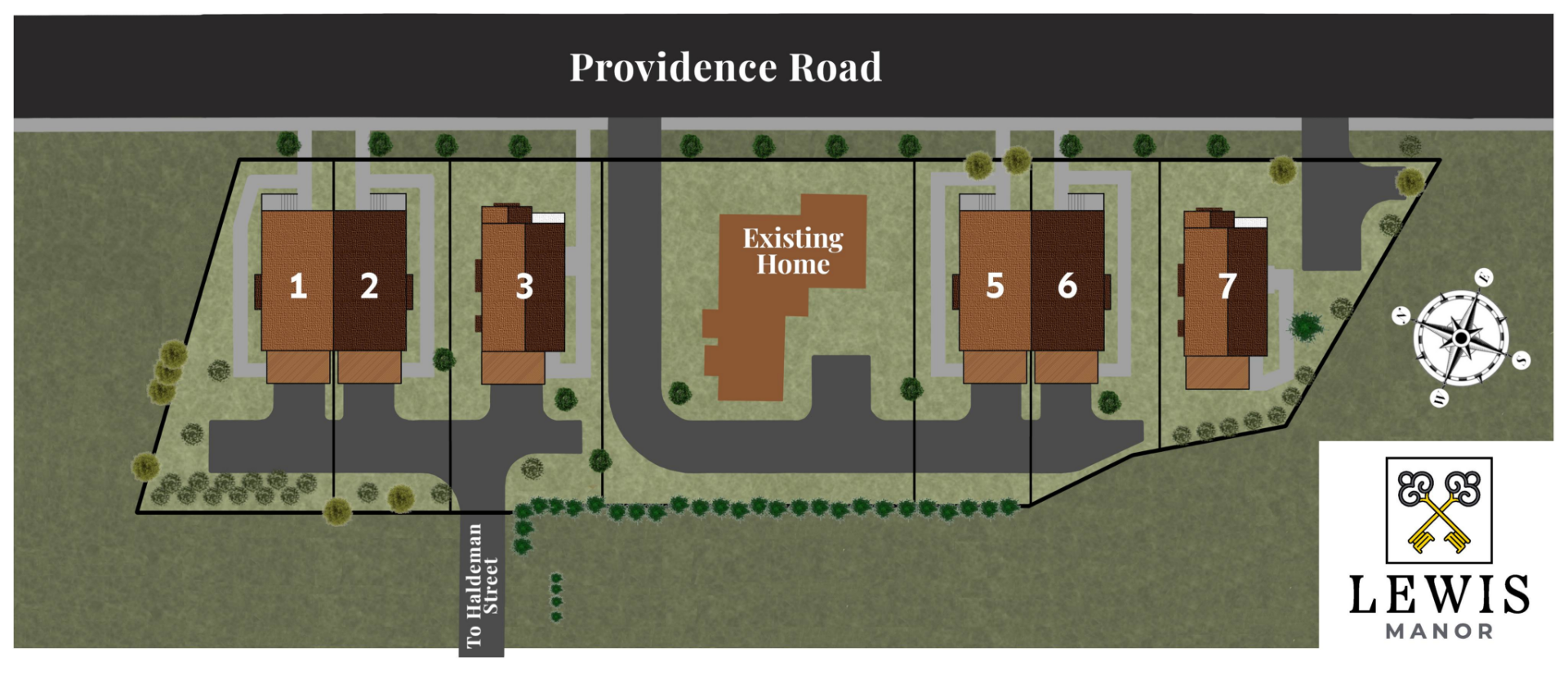 What Our Happy Homeowners Have To Say
"

We chose THP over any other builder because we were able to get more value for our money. Throughout the whole sales process the best thing about working with THP was the way they made us feel like we were at home. It's just been great so far. It's been great living in something that we created together by ourselves.

Greg & Tiffany, The Reserves at Northgate Community

"

We built a home with THP. After spending over 40 years in construction, I can tell you that THP is a top notch organization from the front office to the construction management.

Thomas, The Reserves at Northgate

"

Their communication throughout the building process was exceptional. The community gave me an experience I have never seen before, from picking out the specific details of my home, shingle colors, shudders, carpet, hardwood, etc.. Once you see the quality of their team's work, you'll be impressed also! After settlement the entire team at THP has checked in and made sure there were no issues, for the ones that came up, the response was immediate. If you are looking for a home you won't be disappointed with THP.

Stephen, Lincoln Woods
Reviews
What Our Happy Homeowners Have To Say
"

We chose THP over any other builder because we were able to get more value for our money. Throughout the whole sales process the best thing about working with THP was the way they made us feel like we were at home. It's just been great so far. It's been great living in something that we created together by ourselves.

Greg & Tiffany, The Reserves at Northgate Community

"

We built a home with THP. After spending over 40 years in construction, I can tell you that THP is a top notch organization from the front office to the construction management.

Thomas, The Reserves at Northgate

"

Their communication throughout the building process was exceptional. The community gave me an experience I have never seen before, from picking out the specific details of my home, shingle colors, shudders, carpet, hardwood, etc.. Once you see the quality of their team's work, you'll be impressed also! After settlement the entire team at THP has checked in and made sure there were no issues, for the ones that came up, the response was immediate. If you are looking for a home you won't be disappointed with THP.

Stephen, Lincoln Woods