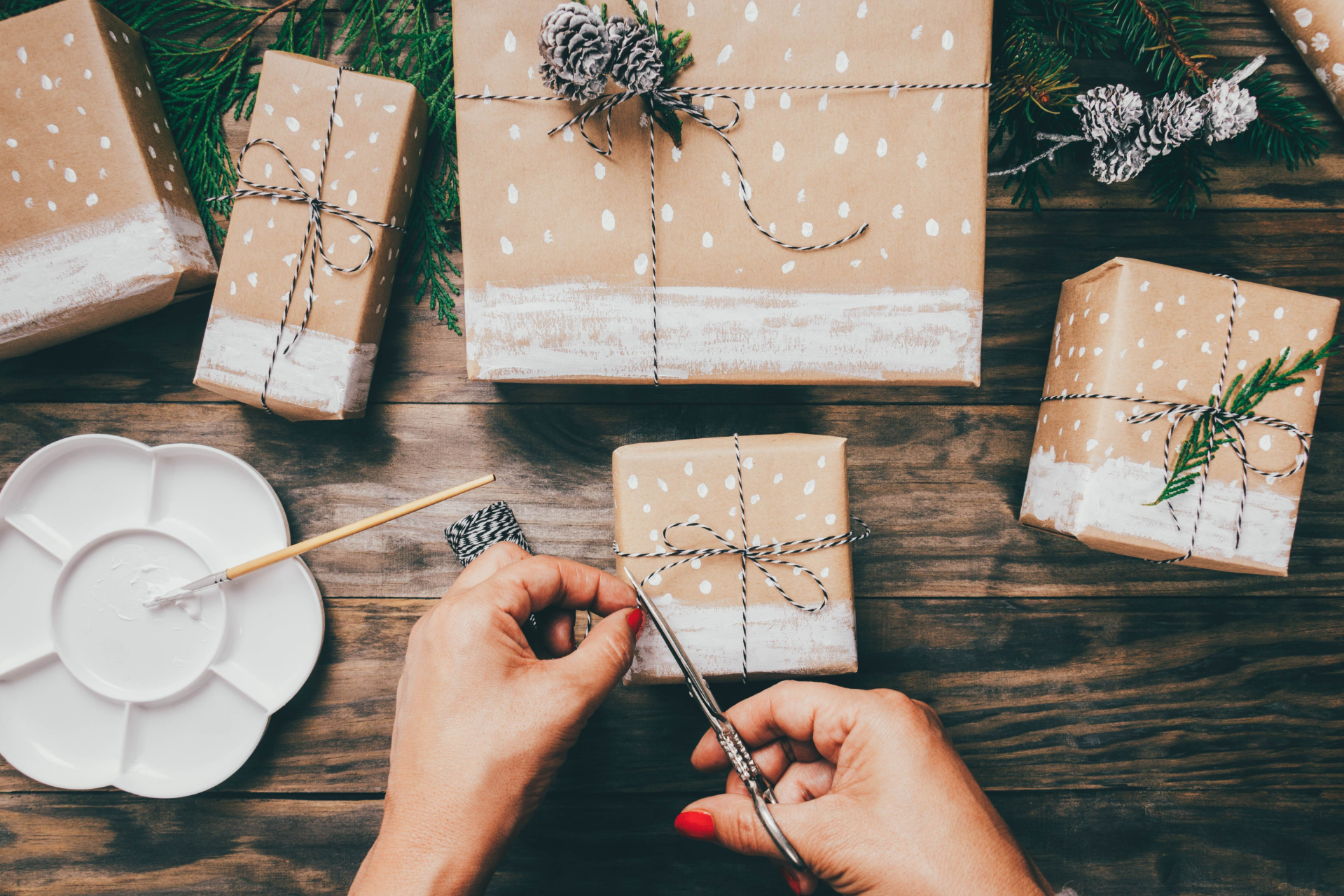 10 Great Gift Ideas for New Homeowners
What do you give someone who already received the ultimate gift this season? Something to deck the halls! There are lots of thoughtful ways to help new homeowners feel right at home this season.
Check out these fun and useful gift ideas for new homeowners:
1. Warm Throw Blanket The perfect accessory to cozy up their new home and keep them warm throughout the winter season.  Find one that's woven with extra-chunky and super soft yarn to upgrade their Netflix binge-watching and make family movie nights as inviting as can be!
2. Streaming Device For some homeowners, rising cable bills and limited channels just aren't cutting it. Think about the gift of a streaming device such as Google Chromecast or Amazon Firestick to help them find exactly what they're looking for and make relaxing in the comfort of the new home even better! Where's that throw blanket?
3. Fresh Set of Bed Sheets Speaking of comfort, a new home is all about a fresh start. They can makeover their bed with brand new sheets and comforter to match their new bedroom! Moving can be stressful, so this gift is perfect to make drifting off to sleep as easy as one sheep, two sheep, three sheep.
4. Smart Speaker Set them up with their own personal helper in their new home. Google Home or Amazon Alexa may involve a small learning curve, but they'll certainly appreciate how helpful it is during their transition. She'll order pizzas for busy nights spent unpacking or decorating, answer all their questions about local shopping for all their necessities, or play the perfect mix of holiday classics when their first guests come over this season!
5. Dessert or Serving Plate Get them ready for hosting with an impressive dessert tray, cheese plate or serving platter that's sure to "wow" guests. These items are essential for any new home, and will help guarantee an invite to their first social gathering!
6. Fancy Candles You can't go wrong with a swanky candle! While they're getting settled in, help them feel right at home with their favorite scents or traditional holiday fragrances. It takes some time to break in that new home smell, so treat them to fresh pine, dark rum, vanilla or pumpkin for those holiday lovers, or lavender and flowers to brighten up those senses!
7. Mounted Picture Frame (or Gift Card) Find the perfect way to help them start decorating with a beautiful mounted frame for a family portrait or a fancy art piece. There are a lot of ways to get custom home portraits too as another thoughtful sentiment to always help them remember their first home! If you're stuck on ideas, simply give a gift card, so they can choose the perfect photo and frame style for them!
8. Extra-Welcoming Mat A new home is sure to get lots of guests, so help the new homeowners welcome them all with a fun and inviting welcome mat. An amusing message like "Hooray You're Here" or even a fun design will get them even more excited for those first visitors to stop by!
9. Expandable Garden Hose You may be thinking… why? But this is one gift your new homeowners may not even realize they need! But once spring rolls around and they don't need to spend extra money to keep their garden looking nice, they'll be thanking you!
10. Return Address Stamp Now that they have a new home, they'll have a new address and they'll be proud to show it off! The first holiday cards and thank you notes they'll need to send will have them thinking of you as they sign their return address with a fancy calligraphy stamp. Plus, it's so practical! Make sure the new homeowners in your life receive a gift that just keeps on giving! With any of these thoughtful purchases, you'll help them feel right at home this holiday season.