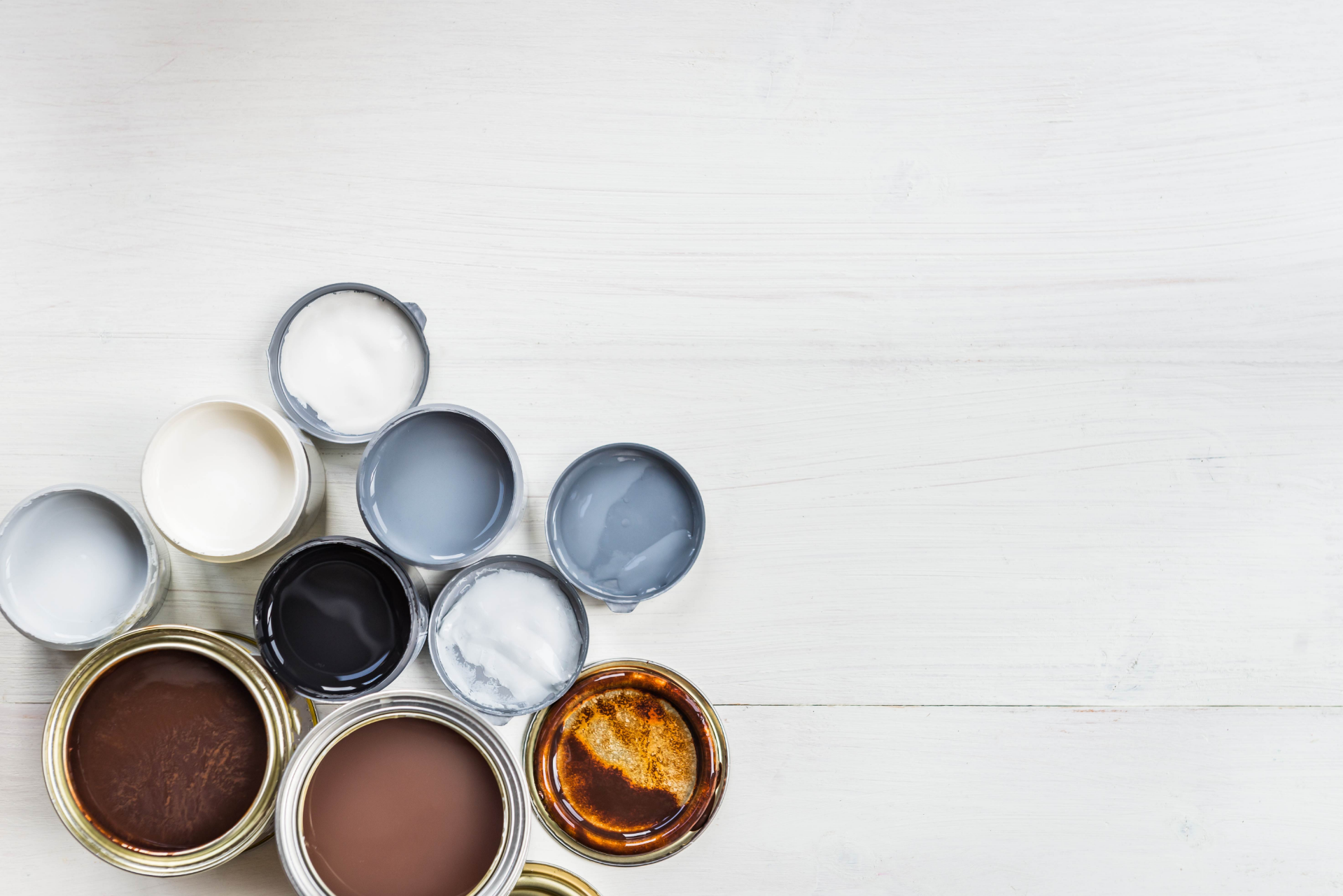 Navigating the Paint Aisle: Terminology Explained
Is anyone else confused when it comes to types of paint? From sheen to satin and gloss, there are many words associated with paint, and it's about time we all know what they really mean (and which one to pick).
Types of Paint
There are three types of paint: oil-based, water-based and latex. Oil-based paint is most durable, but, because of that, takes longer to dry. This type of paint can work great for trim because it holds up the best to daily wear. Latex paint dries more quickly than oil-based but is not as durable. It holds up well in areas of less abuse, such as general painting on walls and ceilings. When using primer underneath of paint, be sure to match the type. Use latex-based primer for latex paint and oil-based primer for oil-based paint.
Types of Finishes
The first thing to know about paint finishes is whether or not there is a sheen, or also understood as how shiny it is. The finishes with no shine are known as flat and matte paint. Finishes with a shine are eggshell, satin, semi-gloss and high-gloss.
Flat
Flat or matte paints absorb light, are very smooth and good at hiding marks and holes on the surface area. These types of finishes also cover well and require less coats than their shiny counterparts. However, they can get marked up more easily than those with a sheen, so they are most commonly used on ceilings and low-traffic areas of a house.
Eggshell
Eggshell is one of the most used finishes and has a nice low sheen. Naturally, eggshell gets its name from the surface of an egg, soft and smooth. It is mostly used in other low-traffic areas of the house such as entryways and hallways.
Satin
The most used finish that you will see in a house is satin. It has a pearl-like finish that is very versatile and can be used in many rooms around a house. It is used indoors for high-traffic areas, such as children's bedrooms, and moisture-prone areas like the bathroom and kitchen. Satin is also used for exterior painting, as it is resistant to mildew and fading. It is also easier to clean and scrub than finishes with low or no shine.
Gloss
The final two finishes are semi-gloss and high-gloss. These finishes are self-explanatory, offering higher levels of sheen. They are mostly used in areas prone to moisture, since they're highly water resistant. It's shiny surface adds nice curb appeal when used on shutters, doors and windows.
Painting can be a fun project, but can often become confusing. Talk about information overload, not only do you have to pick out one paint color, from thousands of options, but you have to make several other key decisions as well. Hopefully, with this new knowledge, you can become confident to tackle your next paint project in your home with ease.