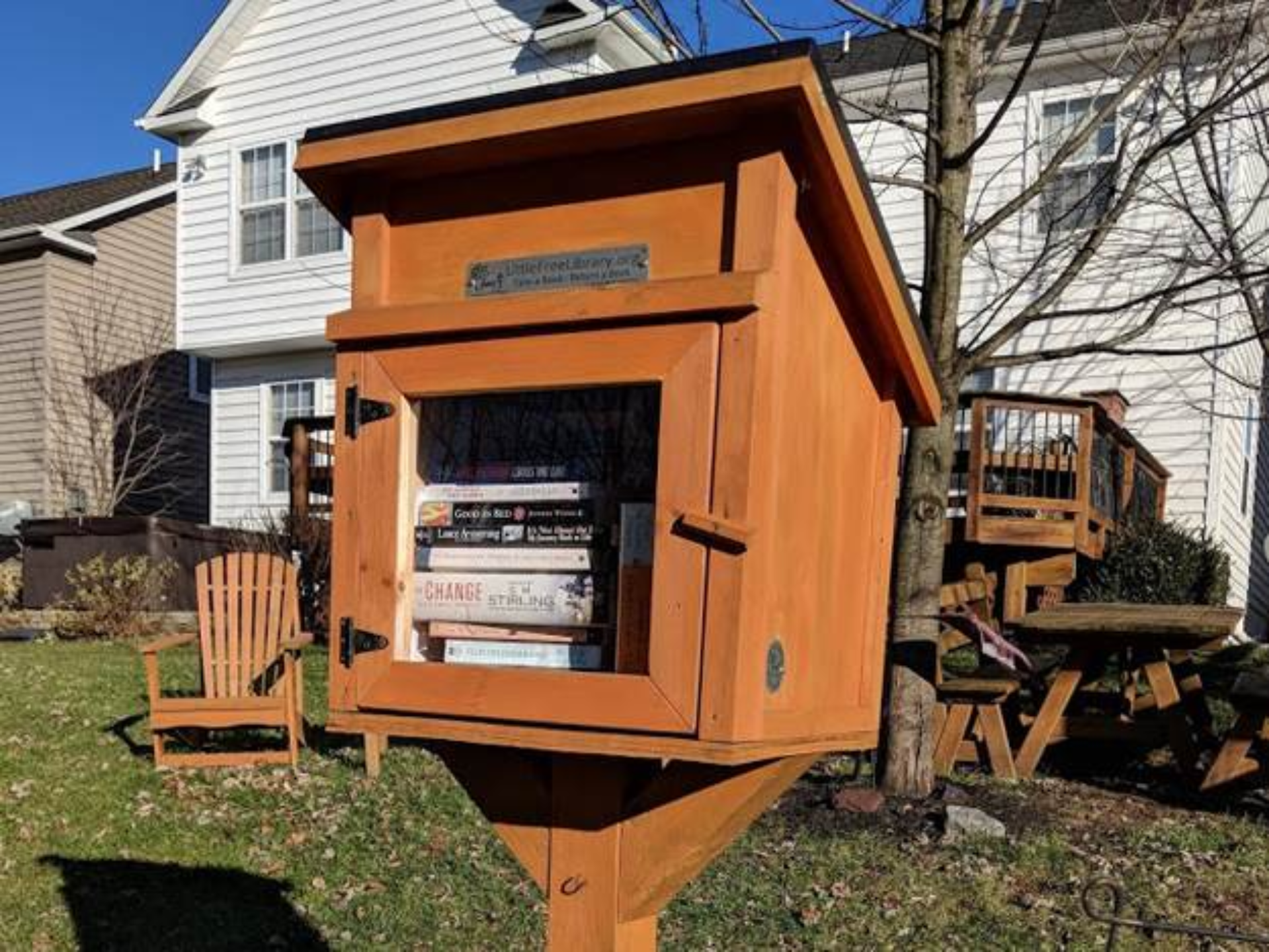 There's So Much to Love About a Little Library
In today's technology-driven world, there's nothing as comforting as curling up on the family couch with a good book. Through new worlds and stories about all kinds of people and ideas, we're able to connect not only with each other, but with ourselves.
Best of all, when children dive into exciting adventures through the pages between their fingers, they learn about creativity and empathy in a way that they never have before. Now more than ever, words on a page (and not on a screen), bring so much happiness and value to our children's lives.
At THP Homes, the Reserves at Northgate community is all about connection and togetherness, and we believe that books have a wonderful way of creating real bonds. From a nature guide to an action novel and everything in between, our goal is to share as much of the magic of books with each other as we can!
Stacia Hang, one of our community members and a teacher at local Schwenksville Elementary School, placed a bin filled with books outside of her home for her neighbors to browse. After seeing how much everyone loved and interacted with the bin, she researched book-sharing and came across a non-profit called Little Free Library that promotes organic community living through "mini libraries" that look like bird boxes.
Sure enough, everyone was happy to help fund the community's own Little Free Library, and in no time, it became the heart and soul of the Reserves at Northgate. Now, whenever anyone wants to take a stroll to say hi to a neighbor, as well as pick up something new to read, there's a special library waiting with open arms.
With our very own book-sharing system, we encourage literacy among our children, inspire each other to share our unique interests, and simply bring everyone together over something happy. Homeowners are welcome to stop by at any time to browse books, take one to read, and leave one for someone else.
Stacia noticed that her bin was easier for children to reach into, so she placed her "original library" next to the new one to ensure that every neighbor, no matter what age, can enjoy the beauty of this lighthearted treasure. She even was able to have a Little Free Library installed at her elementary school!
With people like Stacia who value the beauty of books, connecting with others, and encouraging imagination in children, our THP Homes community is one big supportive family. We love seeing what fascinates each other most, and learning about new things (that just might inspire our next big ideas). Come see what the magic is all about!