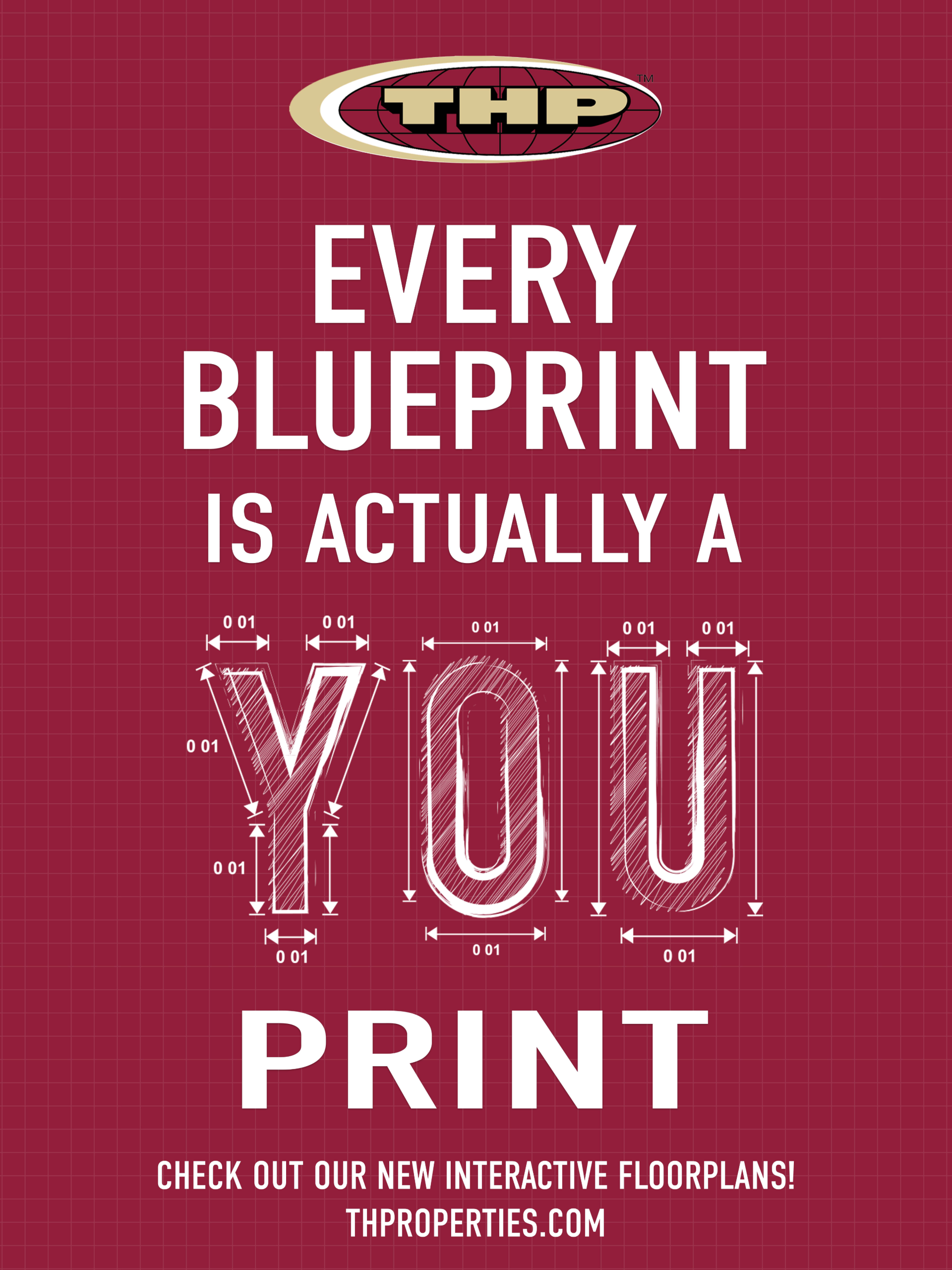 Interactive Floor Plans: Create Your Dream Home!
At THP Homes, every blueprint is a you print — which means that we build the bones of your home, but you create its heart. From your master bedroom to your gourmet kitchen and everything in between, every inch of your living space reflects your choices and embodies the feeling of home that you hold close to your heart.
Speaking of your master bedroom, who says you can't build your dream home in pajamas? THP Homes is excited to announce that we've just launched interactive floor plans on our website, so you can truly create your dream home from the comfort of your own bed or couch! Different features let you experiment with adding furniture (which you can resize), adding notes, and much more. You can even save each creation for a later look as well as share them on social media.
Finally, all of the control is in your hands (literally!), which is exactly the way it should be. Gone are the days of living with someone else's choices and decisions. With us, you get to call the shots and make your home as personal as you want, because you and your family deserve a space with your name written all over it.
Take your dream home to new heights and choose between multiple entirely unique elevations, each one priced affordably. Next, forget about getting stuck with forced bundles of options and/or colors and pick every last detail that you want. You'll also get to choose from a wide range of stylish and innovative structural options, as well as beautiful features and finishes. Last but not least, we provide all available vendor design options (not just a handful of choices), because your home is all about you.
Are you ready to create your dream home from your computer screen? Our entire team is right behind you! For more information on our gorgeous homes and communities, and to get started on your most exciting project yet, please visit contact us.