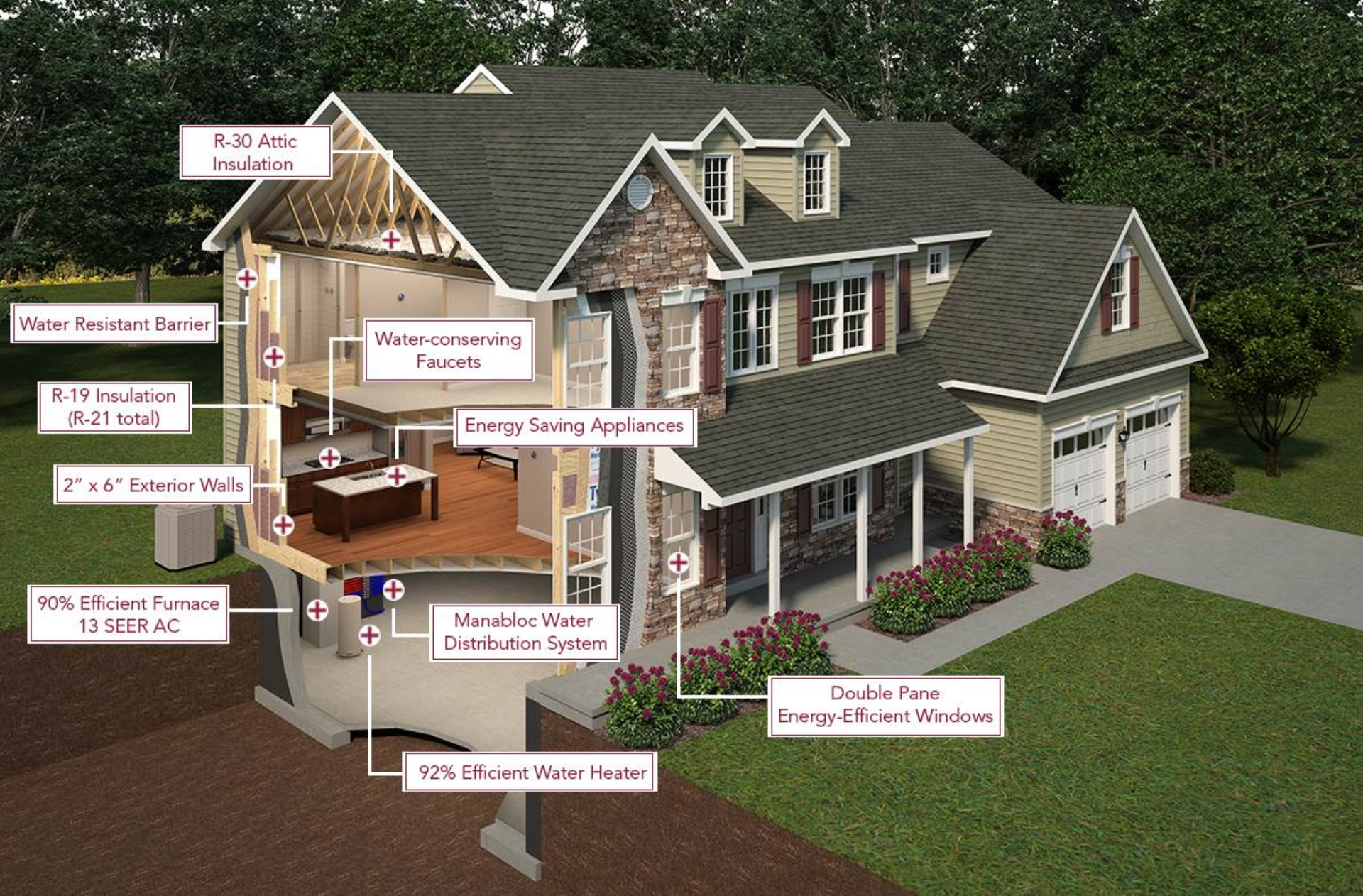 Save With an Energy Efficient THP Home
At THP Homes, we believe in the power of positive energy... That's why our single family homes are built with energy efficient features that cut your utility bills, and keep you and your family as comfortable as possible all year-round. Saving 35% on your bill is music to your ears — or power to your home!
When you lower your bills, you increase your happiness. You and your family will love living in a home that not only values environmental protection, but your finances as well. When it comes to top-notch windows, insulation, and thermostats, a THP living space is the only one you'll want to call home.
Low-E Argon Windows: You already know that your windows bring in heat in the summer and cold in the winter — causing you to turn up the air or heat — but did you know that low-E argon windows protect against this waste? Low-E argon glass increases the efficiency of thermal windows, which helps to retain a constant, comfortable temperature.
R-38 Insulation: Your heating and cooling is about to see a major improvement! R-38 insulation is the incredible feature that allows your system to work more efficiently, providing you with the comfort you need and the savings you deserve.
Nest Thermostat: Today is the age of smart learning, and the one-of-a-kind Nest is no exception. This efficient tool learns your preferences and adjusts accordingly: simply turn it up and down for the first few days, and it'll "memorize" the temperatures you want, when you want them. Not to mention, you'll know exactly when you're saving energy when you see the Nest leaf.
With our Positive Energy program, these money- and energy-saving features are included in all of our single family homes. Your days will not only feel more positive, but more comfortable and satisfying as well. Treat your family to the highest-quality energy efficient features on the market — you deserve to live your best lives in a THP home!