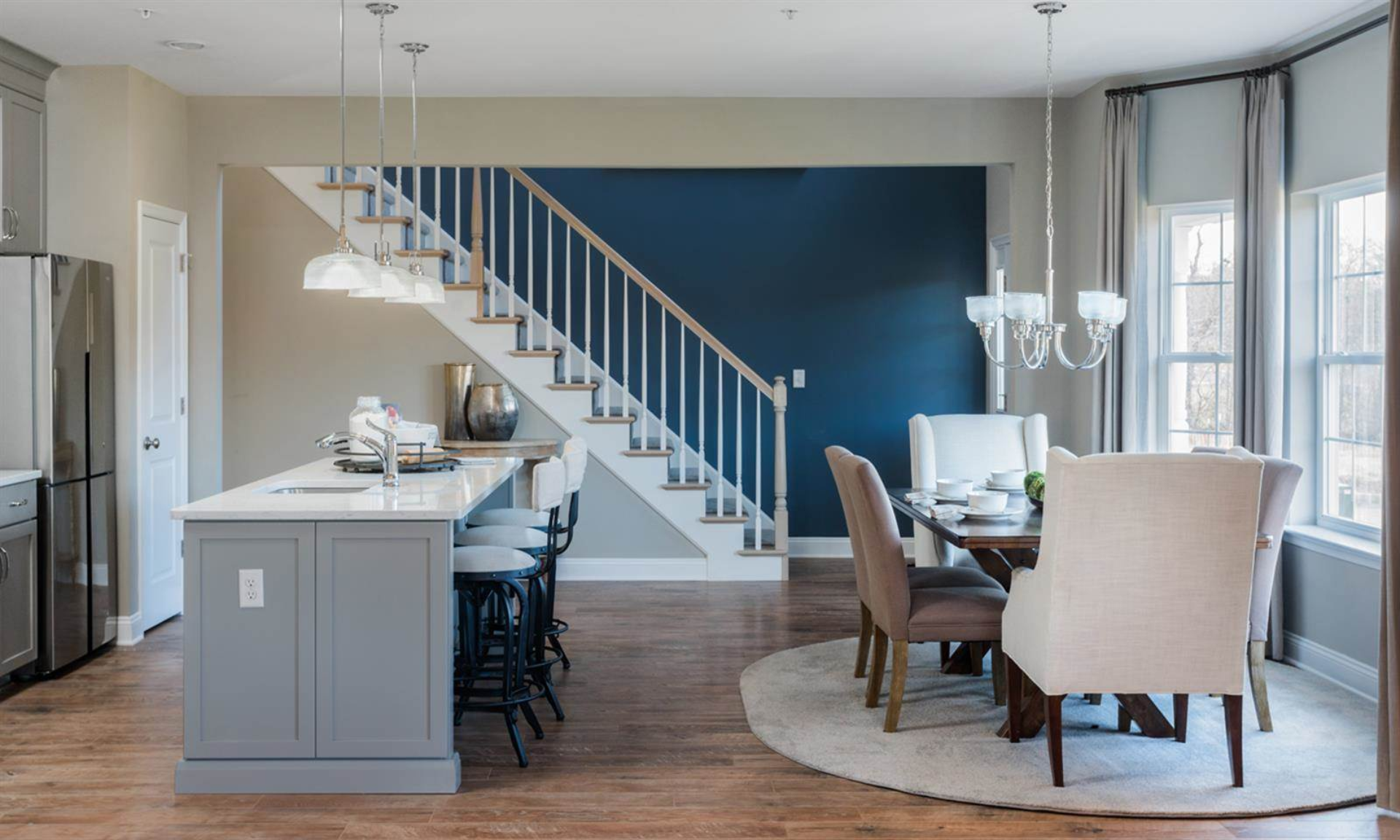 5 Reasons Your Family Will Love a THP Home
There's no place like a THP home! Spacious and luxurious, comfortable and warm, our homes are spaces that families can return to everyday with a smile. Tucked into scenic, peaceful PA towns that offer quiet seclusion with a close proximity to everything you need, from entertainment and recreation to schools and medical care, our communities are fit for families of all sizes.
The moment you open your brand new front door for the first time, you'll know that this is a place where you and your family were always meant to be. Take a look at a few of the many reasons that your family will fall head over heels in love with a THP home!
Outdoor Space to Relax Both our single family homes and townhomes come with outdoor space to make your own. Whether a large backyard or a cozy patio, you and your family can enjoy the serenity of PA's nature in the privacy of your home. Perfect for the kids to roam around, for you to relax in the morning with a cup of coffee, and for family dinners and gatherings with friends, your relaxing outdoor space will foster lifelong memories.
Breakfast Areas It's the most important (and delicious) meal of the day! Breakfast is the perfect time for families to come together and prepare for the exciting day ahead. Many of our kitchens come with charming breakfast nooks that are beloved by all and easy to personalize. These areas provide your family with the chance to slow down, unwind, and enjoy delicious food with each other before leaving for school or work.
Peaceful Surroundings Living in a THP home means constantly being surrounded by family-friendly, serene spaces that everyone can enjoy. Our communities have gorgeous, tree-lined streets and sidewalks that make a morning or evening walk as enjoyable as can be! Your children will grow up to love the areas around their home, playing with their siblings and neighbors, while you have peace of mind knowing they're safe.
Local Entertainment One of the best parts of our THP Homes communities is that our homes are nestled into gorgeous, secluded areas, but provide easy access to town centers and highways. Your kids won't have to travel far to get to school, or to hang out with their friends at a playground, hockey rink, basketball court, or nearby store. The dining, shopping, and entertainment that you love is always right around the corner!
Nearby Natural Wonders With PA known for its stunning, lush northeastern scenery, it's no surprise that our homeowners have the best of the best in natural beauty right in their backyards. With several of our communities near extraordinary trails and parks like the Perkiomen Trail and Bear Creek Mountain Resort, you and your family will enjoy unlimited chances to explore and experience nature like never before.
From spacious, comfortable rooms, to peaceful, family-friendly surroundings, your experience living in a THP home will be just what you've always dreamed of for you and your family. Just open your door — the greatest possibilities await!