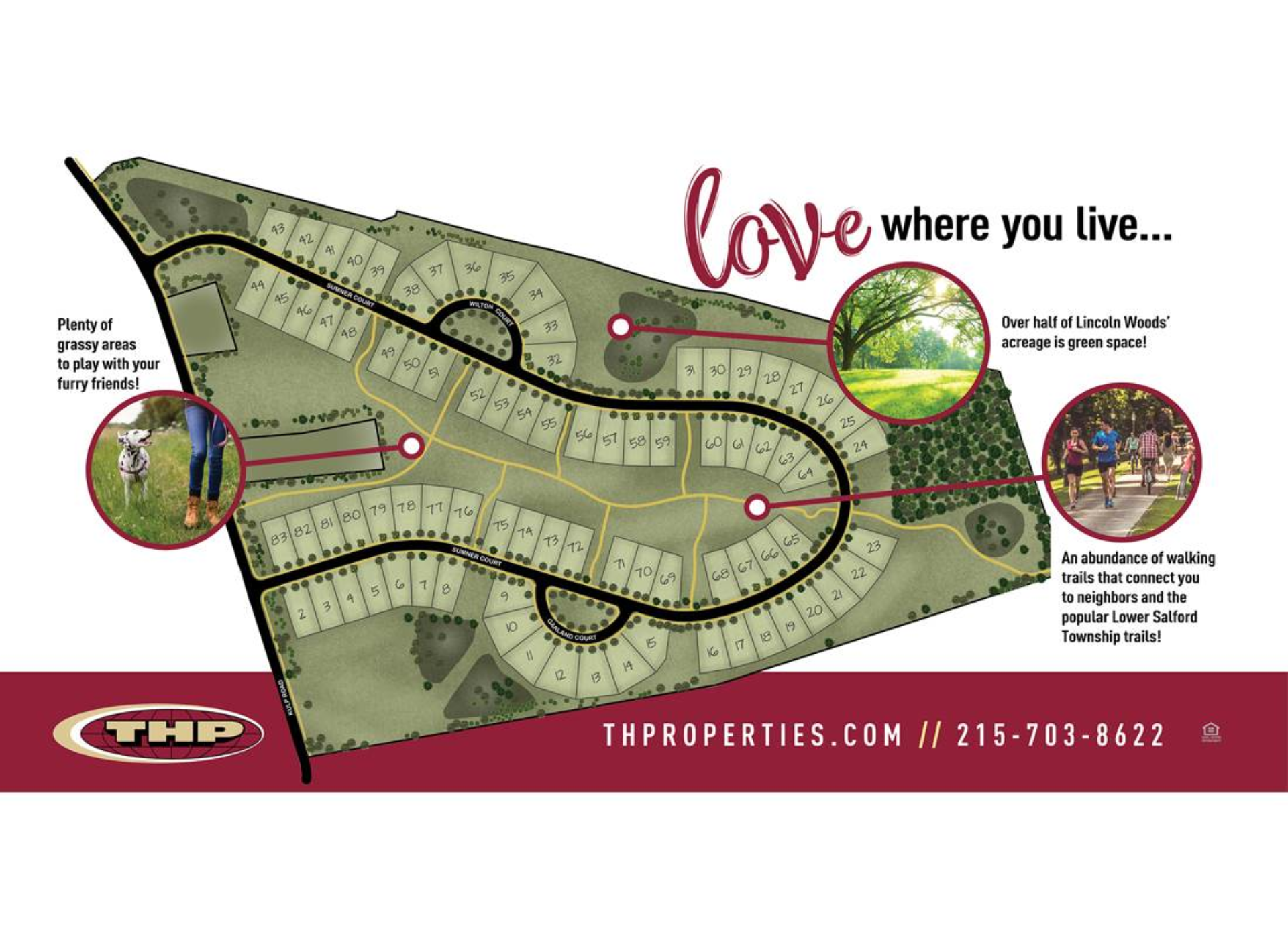 5 Reasons Your Family Will Love Lincoln Woods
If there's one thing we're sure of, it's that everything is better with family by your side. From the biggest milestones to the special little moments, the shared meals and the holiday mornings, experiencing all of life's wonders with your family is what makes every day so rewarding.
In a family-friendly community that loves you right back, you get to make your life's most beautiful memories while watching your children experience the fun and excitement of growing up. In Lincoln Woods in Harleysville, families from all over have come together to enjoy the best things in life! Here's why you will love living here:
School District If you remember the distinct joy that school brought you, you're going to feel it all over again when your children get home from their first kindergarten field trip, while they get ready for their 2nd grade concert, and as they compete in and try sports and activities that they'll grow to love forever. The Souderton Area School District is known for giving children the experience of a lifetime — which makes your heart a little bit fuller every day. This renowned school district has been ranked in the top 100 schools in Pennsylvania overall as well as specifically for athletes and safety!

Walking Trails Just outside your door, miles of scenic, winding walking trails are always waiting with open arms. The "heart lines" of our community, these walkways connect to over 7 miles of beautiful trails and endless room to roam in the Harleysville area. Whether your family loves to take quiet morning strolls or afternoon jogs, these trails are all yours to unwind, recharge, and discover something new to love about the nature all around you. The best part about these bike trails? They lead right to your favorite places - Rita's, Dairy Queen and other ice cream shops! Enjoy a sweet treat after your bike ride!

Spacious Floor Plans If home is where the heart is, then your cozy breakfast area is where happiness is shared, your spacious great room is where love is found, and your beautiful kitchen is where joy is experienced time and time again. Our contemporary floor plans are just as comfortable as they are fresh and new, so you can be sure that every inch from top to bottom has been designed carefully for you and your family to always feel your best.

Shopping and Restaurants Tucked into a nature-filled nook of Harleysville, Lincoln Woods is not far from all the fun you and your family love in town. Just about a half-hour drive from the King of Prussia mall, a haven for relaxing with your family, a shopping spree followed by a fun meal is always on the agenda. The place where you'll buy your daughter's first purse for work or your son's new hiking gear, there's so much to explore and experience here.

Family-Friendly Neighborhood Every morning you walk outside, you can be sure that a friendly face is not far away. Here, you can think of your neighbors as your extended family — which just makes those impromptu summer BBQs and game nights under the stars in your backyard all the more special. If you have fond memories of growing up alongside your friends in the neighborhood, you're going to find that magic all over again for your children here.