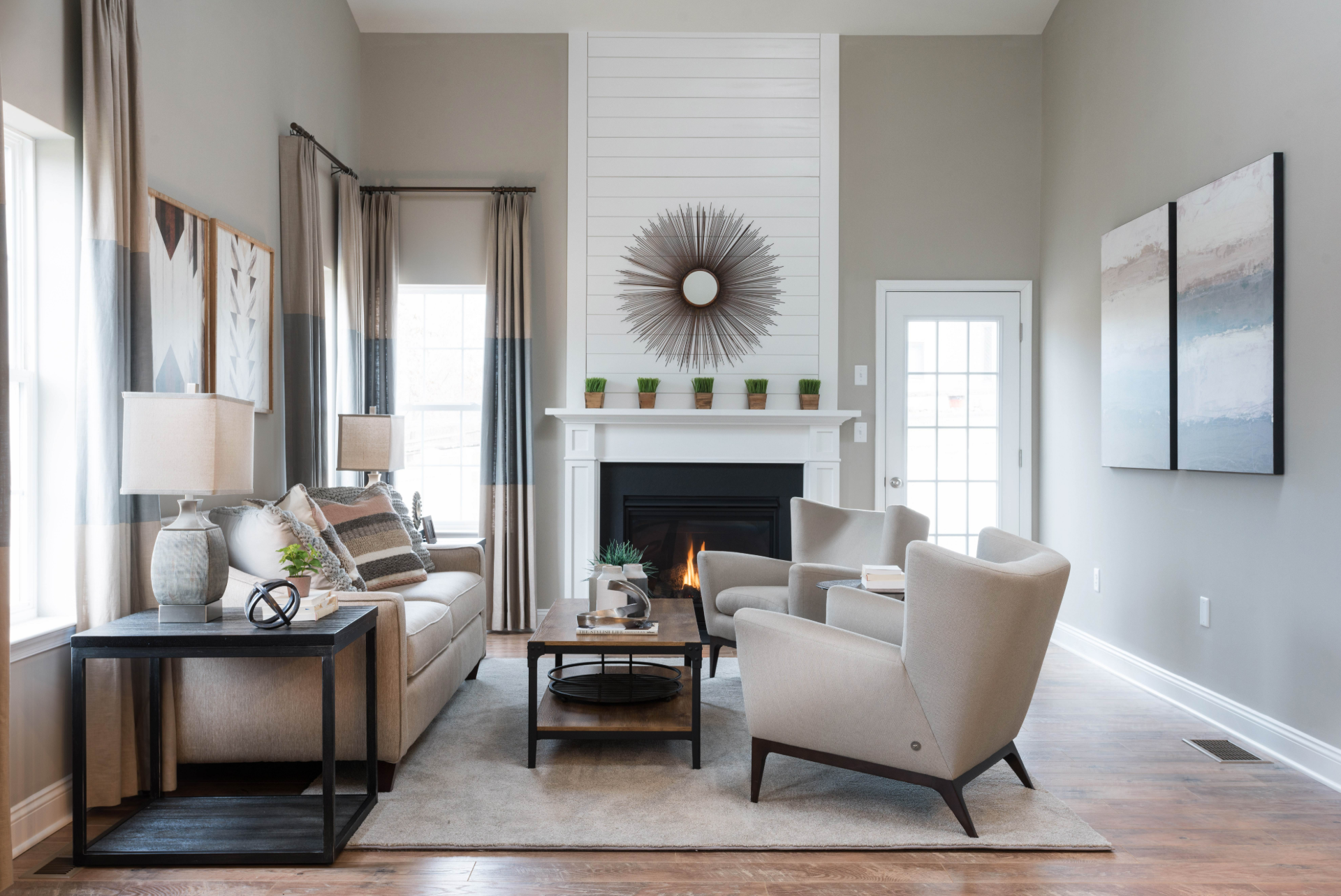 Meet a Happy Homeowner: Ryan Hassinger!
Since 1992, THP Homes has been building beautiful, high-quality homes where families grow together and life is lived to the fullest. In New Jersey and Pennsylvania, our communities are places that provide homeowners with everything they need to experience the fulfilling lifestyle they deserve. We're proud to introduce you to one of our happy homeowners, Ryan Hassinger! We sat down with Ryan to discuss how the THP Homes difference, from our unmatched quality to our customer service, made his building experience unforgettable.
As a father, Ryan envisioned an open and comfortable home in a community where his children could create their best memories. From start to finish, our team made sure to meet every expectation while staying in budget, so Ryan and his family could step into their brand new living space and immediately feel at home.
We loved working with Ryan, and we're happy to say that he's found his forever home!
Why did you decide to buy a new home versus a used home? We looked for months at numerous used homes before we came across Lincoln Woods. After walking through the model home we knew we would be able to check off all of the big items on our requirement "list" while getting a brand new home and still staying within our budget. We also loved the fact that we would be in a new neighborhood with many families and young children.
What made you choose THP Homes over another builder? What were the differentiators that stood out? We loved the floor plans that THP Homes offered. We were able to get a lot of house while still staying within our budget, and we couldn't find that with other builders in our area. Initially, when we walked through the Chatham model, we fell in love with the set of stairs in the back of the home. We really felt that it had a great flow and was very open and inviting. We could envision raising our family and making great memories in the house.
Did THP Homes give you enough choices to make your new home reflect your lifestyle? Although we already had a lot of ideas of what we wanted when building a new home, THP Homes was very helpful in explaining all of the different options we could choose from and worked with us to incorporate our ideas into our new home.
Did the home building process go smoothly? What was your favorite part? We frequently visited our homesite to see the progress of the construction. Due to weather elements outside of our control, we were very doubtful that our house would be completed by the date given to us. The men who built our house worked day and night to finish our house, and we were able to keep our settlement date without any issues. One of our favorite parts was visiting in the evenings and comparing the progress that was made from our previous visit. We also enjoyed meeting different neighbors at each visit and experiencing their excitement as well.
Have you made friends in the community? What has been a highlight so far? The entire community knows each other, it's becoming one big family! There are many kids of various ages running around the neighborhood when the weather is nice. The parents all congregate outside while the kids play kickball, run relay races, ride bikes, or just be kids! The community of friends we have built in such a short amount of time is our favorite!
Would you recommend THP Homes to family and friends? Absolutely! We would recommend THP Homes to friends and family. The memories we have made throughout this process will last a lifetime and we want others to have the same positive experiences we have had.
At THP Homes, we believe that everyone deserves to come home to a living space that they love. With the right expertise, highest-quality design, and greatest care, we create homes where families feel their happiest, and each day is brighter than the last.
If you're looking for a new home in a community that reflects your values and lifestyle, THP Homes is the right team to have by your side. We look forward to helping you find your forever home!