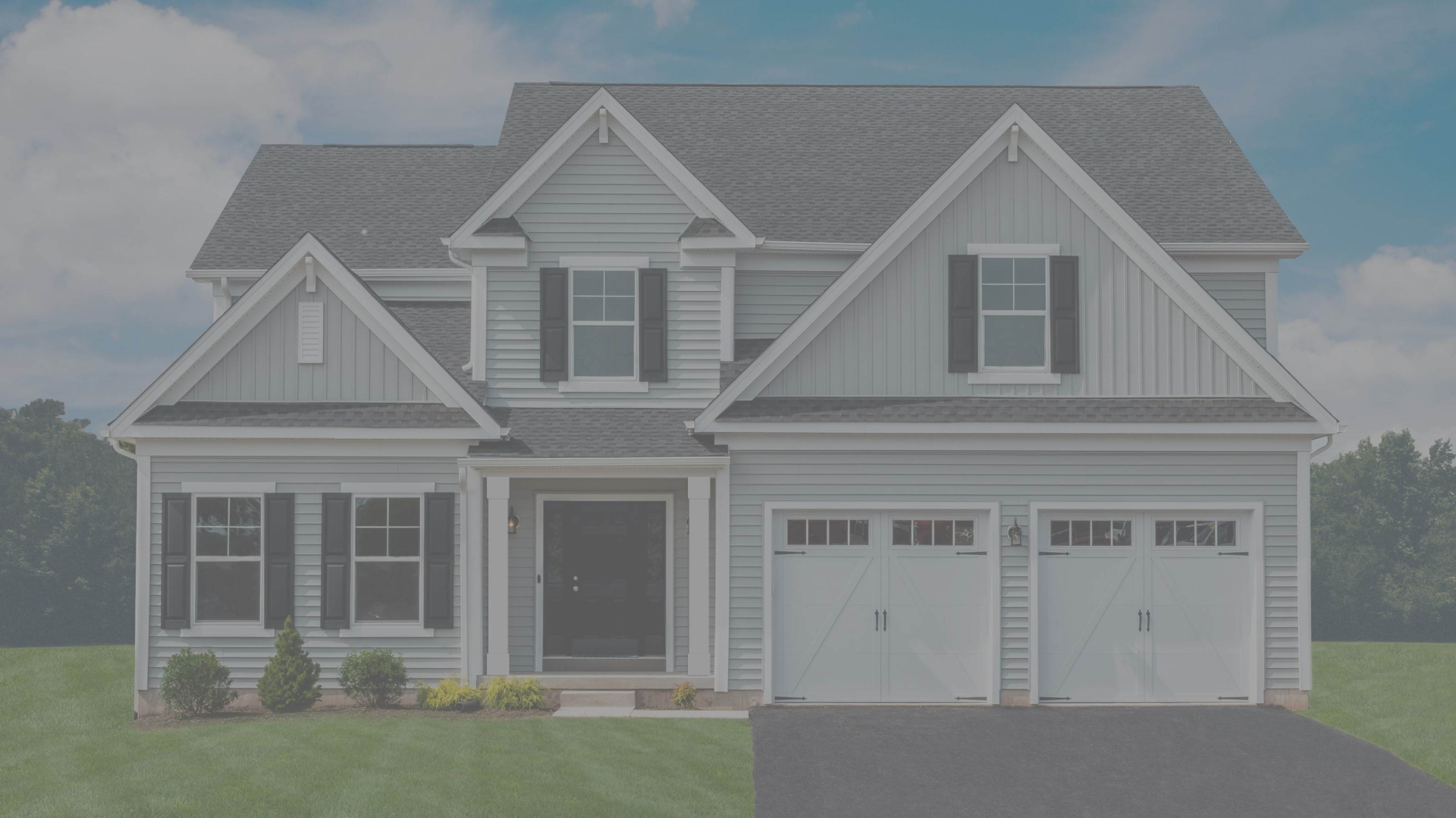 Discover
New Homes In Bucks County PA
If you're looking for a safe, enjoyable area to raise your family, Bucks County is the place to be! Start your life and claim your happiness in a new construction home by THP Homes.
Start your journey home
Get to know Bucks County
At a glance
We highly recommend exploring new homes for sale in Bucks County, Pennsylvania, just west of the Delaware River and north of Philadelphia. This high-in-demand county is a prime location for your next move. Whether you're a college student planning your future, a couple beginning your new family, or a retiree settling down to enjoy the best years of your life, Bucks County PA has something for everyone! From parks, trails, and farms, to castles and shopping centers, this area of Bucks County PA provides accessibility to almost anything you can imagine.
Learn More
Bucks County features many historical sites such as Washington Crossing where George Washington's army famously crossed the Delaware River during a crucial battle in the Revolutionary war. There are other beautiful historical sites, such as Pennsbury Manor, the estate of Pennsylvania's founder, William Penn, and beautifully preserved towns like New Hope and Doylestown.
THP Homes has built homes in close proximity to these beautiful historic areas. Townhomes in Perkasie, situated midway between the cities of Quakertown and Doylestown, were newly designed for the quaint community of Cedar Ridge.
Even though more than 600,000 people live in this area of Bucks County PA alone, there is lots to do for anyone who loves the outdoors. Stop in and see the breathtaking views at the Virginia Forrest Recreation Area, and don't forget to rent a boat during the summer from Core Creek Park. One of the most popular ways to enjoy the great outdoors in Bucks County PA is to enjoy the 60-mile Delaware Canal State Park.
The Bucks County PA perks don't stop with the adults. If you're looking to raise your children in a location that will keep them safe, entertain them, and enrich them as they grow, look no further than Bucks County PA. The new construction homes PA Bucks County are guaranteed to be within miles of a private school, in the district of a high-quality public school, and not far from all the other amenities mentioned above.
There is always a show or event going on at the Sellersville Theater, and the thrill-seekers can catch some height on the ropes course at Hellrick's Family Farm. If that's not enough, Bucks County PA has plenty of comedy clubs for those who love the nightlife and are seeking a laugh, and the Parx Casino is the best place to try your luck.
No matter what you love doing, a Bucks County new construction home could be for you!
Free Activities

There is a ton of fun to be had in Bucks County, without even taking out your wallet. Try Peddler's Village, or a covered bridge driving tour.

Education & History

Explore all the area has to offer – visit the historic Pennsbury Manor for its charming architecture or the iconic Washington Crossing Park.

Family Fun

Endless opportunities, indoors or outdoors, await for a fun-filled day. Visit Sesame Place theme park with the kids, or Shady Brook Farm.
"
We have bought and/or built many houses in the past. This purchase had so many reasons to have challenges and issues along the way... and not. a. single. one. From the moment we saw the model to the moment we unlocked our front door for the first time, we felt the staff valued us as buyers, treated us with the utmost respect, and we trusted them without hesitation. To make it even better, we could not be happier with our townhouse! Thank you THP!
Andrew, The Village at Northgate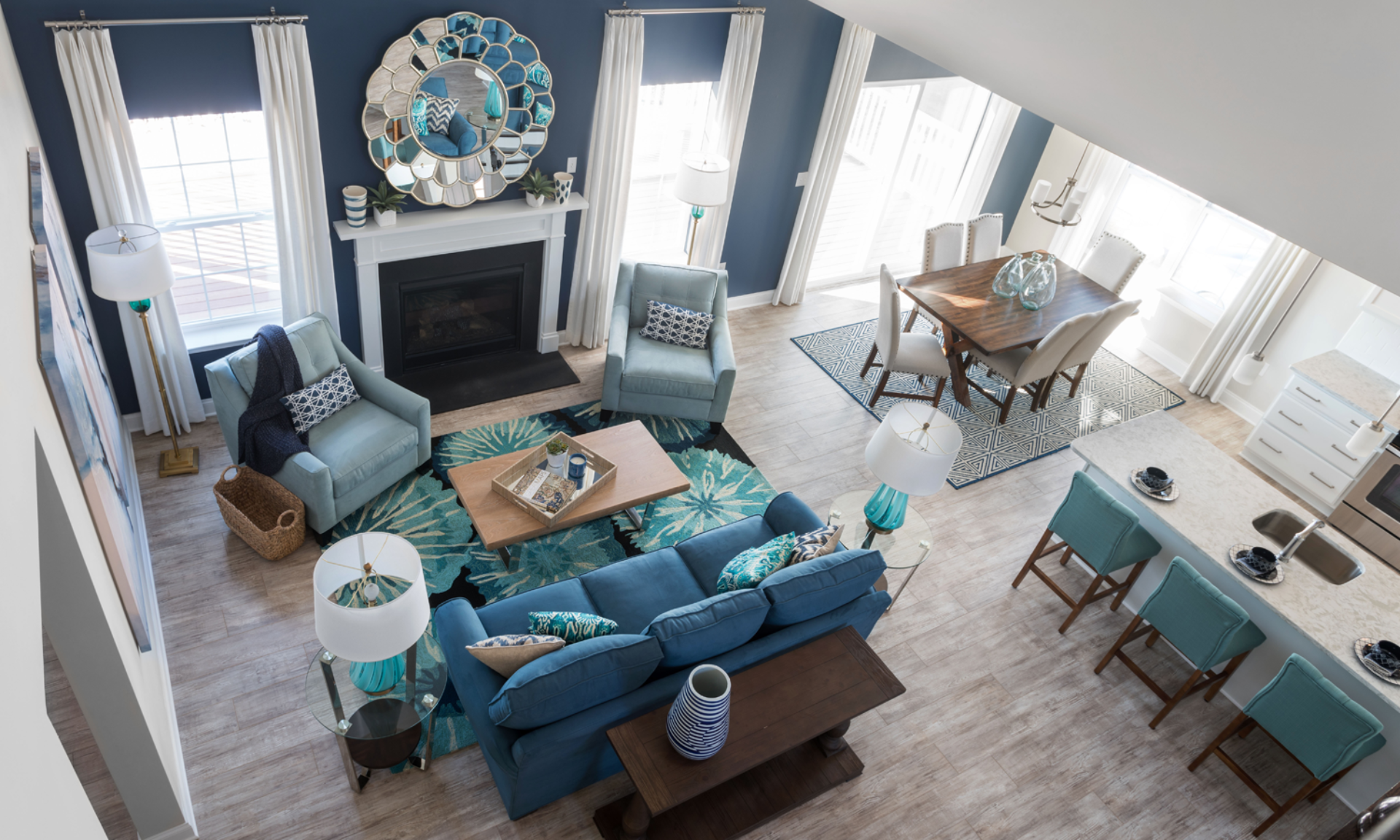 Our Process
Build Your New Home with THP Homes
Embark on a brand new journey that is exciting while remaining straight forward. There are no guessing games needed when buying your home from THP. Our steps to buying your home were created with you in mind. We ensure that you will know what to expect throughout the home buying process.
Find Your New Home

Our Sales Associate will help find the best community, floor plan, and homesite for you. One of our preferred mortgage lenders can assist you with the pre-approval process. Once you are pre-approved, you are eligible to reserve a homesite!

Sign on the Dotted Line

After the reservation period has ended, it is time to sign an Agreement of Sale! Signing requires an initial deposit, and then the construction of your new home begins.

Watch Your New Home Come to Life

Your dream home comes into focus when you select your design options. Our design consultants and preferred vendors will help you choose the selections that bring your vision to life. An expert Project Manager will oversee the construction of your home from start to finish.

Walk-Through Prior to Moving Day

Prior to settlement, a Service Representative will meet with you to inspect your new home. You can ask any questions you may have and explore your new home.

The Home is Yours & Continued Service

Your dream home is ready! Once all necessary documents are signed, you're handed the keys to your new home! Our team will conduct a few follow-up inspections after settlement. Our homeowner support team will continue to be available to you, should you have any additional concerns!
Start your journey home
Our New Home Communities in Bucks County
Perry Mill

Perkasie, PA - Bucks County

Perkasie Borough

Townhomes $394,990

Pennridge School District

1,505-1,901

Sq. ft.

3

Beds

1.5-2.5

Baths

1 Car

Garage

2-3

Stories

Featuring new designs, inside and out, your brand new townhome at Perry Mill by THP Homes awaits you with open arms, in the charming, quaint town of Perkasie! Each thoughtfully designed home will feature 3 bedrooms, 9' first floor ceilings, stainless steel appliances, laminate flooring on ...

Read More

the 1st floor, a classic brick exterior with a sizeable front porch and a detached garage! Located downtown, you are within walking distance to many eateries, shops and multiple parks. Pick up fresh brewed coffee from the café a block away to enjoy on your front porch or have a fun night dining out with friends at the local pint house - located several minutes from your new home! Start your weekends off by taking a short walk to the local Farmer's Market on Saturday morning to pick up fresh produce or flowers to display on the large island in your beautiful new kitchen! Perry Mill is centrally located between Doylestown and Quakertown in Bucks County. There are great educational offerings within the highly ranked Pennridge School District and exceptional universities within commuting distance! Do you have questions regarding financing (pre-approval, mortgage, lock down rates, monthly payments, etc...)? Visit this page: thp.homes/mortgage

Details
Frequently Asked Questions
The new homes in Bucks County are settled in the perfect location not far from Philadelphia. Move into one of our new construction homes and you can benefit from being in close proximity to the scenic country sides, downtown charm and small town villages. With interesting history, diverse culture, and award-winning restaurants, you will adore this picturesque area. With THP Homes, we ensure that your new home purchase will be a representation of our highest standards. Whether you have questions about the area or a THP Home, we're happy to help.
Why Buy New Homes for Sale in Bucks County PA
What are the homes like in Bucks County?

Choosing a THP home is a chance to create your own future. Our communities are composed of beautiful homes that are a blank canvas just waiting for you to make them your own. If you are a new buyer or simply looking for a clean state to project your personality onto, THP is here to help you find what you've been looking for. Our new single family or new townhomes Bucks County PA are the epitome of modern living with well-equipped home features such as laundry rooms and plenty of storage for all of your clothing, linen, and grocery essentials.

How do I reserve a home site in Bucks County?

Reserving your home from new home builders Bucks County PA could not be easier. Visit a THP Homes community and choose your preferred floor-plan. Your dream home can be held once we receive your pre-approval letter.

Where does THP Homes build?

For nearly three decades, THP Homes has brought excellent housing solutions to residents across the state of Pennsylvania. We are experts in building exceptional new homes that combine top quality with affordable prices. THP Homes has continued to grow thanks to our ethos: we treat our customers with respect, integrity, and honesty. We believe that a home built with high standards should not cost a fortune, and our new home communities in Bucks County PA are THP Homes' latest exceptional offering.
One of the Highly Rated New Home Builders in Bucks County PA
What can I expect when choosing THP Homes?

Our expertise originates from custom-building houses that suit your requirements as one of the Bucks County home builders. We develop our homes to the highest standard from start to finish, never compromising on quality. Our design team is on hand to assist you in personalizing your future home—so it can be as unique as you! We will help you navigate your options, from interiors and exteriors, to lighting, plumbing, appliances, and much more. With a THP Homes expert designer with you every step of the way, you can relax and know that you are in safe hands.

How many homes has THP Homes delivered?

We are committed to providing quality customer service and allowing you to create a home filled with happiness. From the moment you step through our doors, we will guide you on your journey to landing your dream home. We are dedicated to helping you choose options that best meet your needs. Since our launch in 1992, we have proudly delivered over 5,000 homes. That is a lot of dreams we have made come true!

What happens after I sign an agreement of sale?

Once we cross the T's and dot the I's, here comes the fun part! You will meet with our designers to bring your vision to life. Minimal and neutral, or bold and bright? Classic and traditional, or sleek and modern? The choice is yours! You can design a home like no other. Once construction of your property has begun, a dedicated community supervisor will oversee the activity to ensure the build meets the high THP Homes standards you have come to know and love. We are proud to present our continued service, where we will be right by your side after settlement to make sure you are completely happy with your new home.
Bucks County Living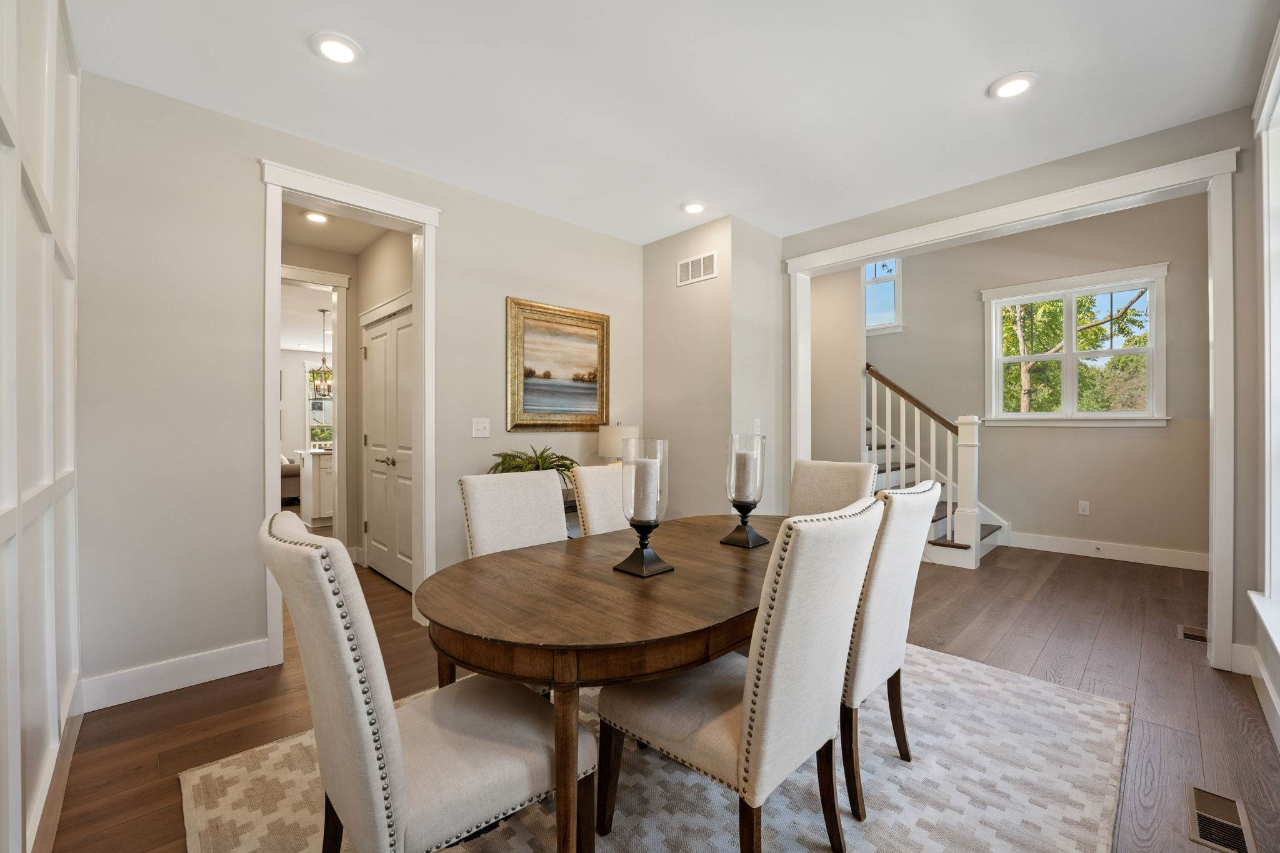 5 Reasons Why a THP Home is a Good Investment

Here are 5 reasons why a THP home is a good investment. **1. Quality**. The success of our company is built on quality. We use our years ...

Keep Reading

5 Reasons Your Family Will Love a THP Home

*There's no place like a THP home!* Spacious and luxurious, comfortable and warm, our homes are spaces that families can return to everyday with a smile. Tucked into scenic, peaceful ...

Keep Reading

Buying Your First Home? Here's What You Need to Know

You've heard there's no place like home, but the truth is, there's no place like your first home. Think about it: you've just made your biggest financial (and most emotional) decision ...

Keep Reading
"
Reviews
Happy THP Homeowners
The first time I walked into the model, I knew this was it. It was absolutely what I wanted. I was driving by, I saw the sign, I saw the price, that caught my eye, had to come in. I went to the model and... Read More

Michael, The Village at Northgate

We have built with other developer in the past, and no one has come close to the level of your customer service.

Joseph, Biltmore Estates

We have bought and/or built many houses in the past. This purchase had so many reasons to have challenges and issues along the way... and not. a. single. one. From the moment we saw the model to the moment we unlocked our front door for... Read More

Andrew, The Village at Northgate

Their communication throughout the building process was exceptional. The community gave me an experience I have never seen before, from picking out the specific details of my home, shingle colors, shudders, carpet, hardwood, etc.. Once you see the quality of their team's work, you'll be... Read More

Stephen, Lincoln Woods

My wife and I greatly appreciate Chris who has made our buying experience pleasurable. He relayed our plans and concerns to the design who has built us a beautiful dream home. There are no squeaking floors, very well insulated and just overall great quality construction... Read More

Harry, Lincoln Woods

This was our first new construction home. We were anxious, but THP walked us through the process and explained every step along the way. We love our new home!!!

Anthony, Bayberry Crossing

Very good service, we had some customized changes to the house structure , Chris and Sarah helped us to fulfill the final design which turned out to be exactly what we want. They answer every detail you want to know which is extremely helpful for... Read More

Wu, Lincoln Woods

We chose THP over any other builder because we were able to get more value for our money. Throughout the whole sales process the best thing about working with THP was the way they made us feel like we were at home. It's just been... Read More

Greg & Tiffany, The Reserves at Northgate

I would recommend THP for prospective home buyers in this area. Their reputation for solid-built quality and friendly, accommodating staff is well deserved. We love our new house and hope that others can have the same new home experience we have enjoyed.

Francine, The Court at Northgate

We loved this community the minute we came in for a tour! The sales staff were super nice and informative and we loved the style of the homes. Our decision to buy was very easy. We had so much fun getting to choose our granite,... Read More

Angie, The Village at Northgate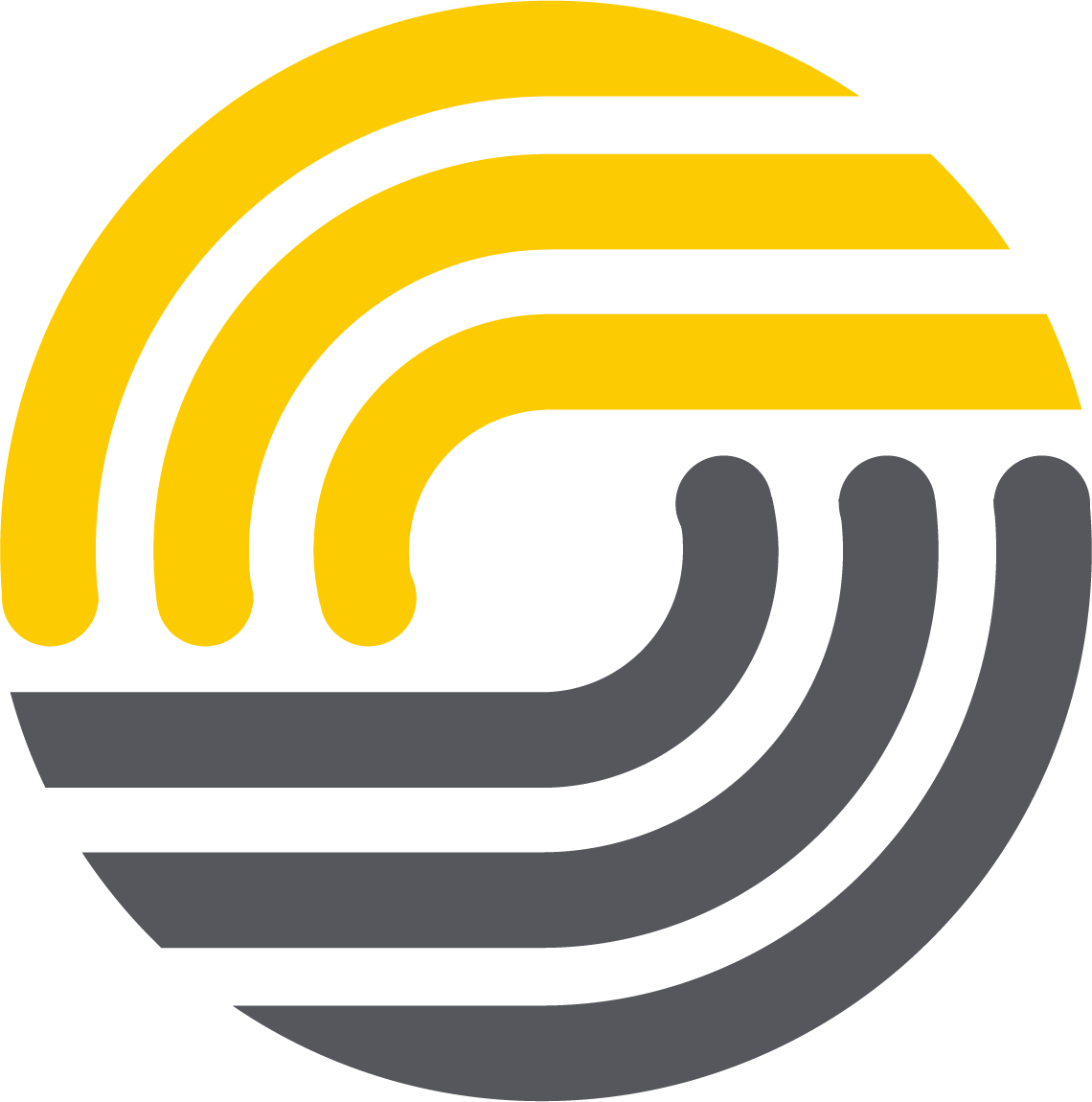 Start Your Journey Home