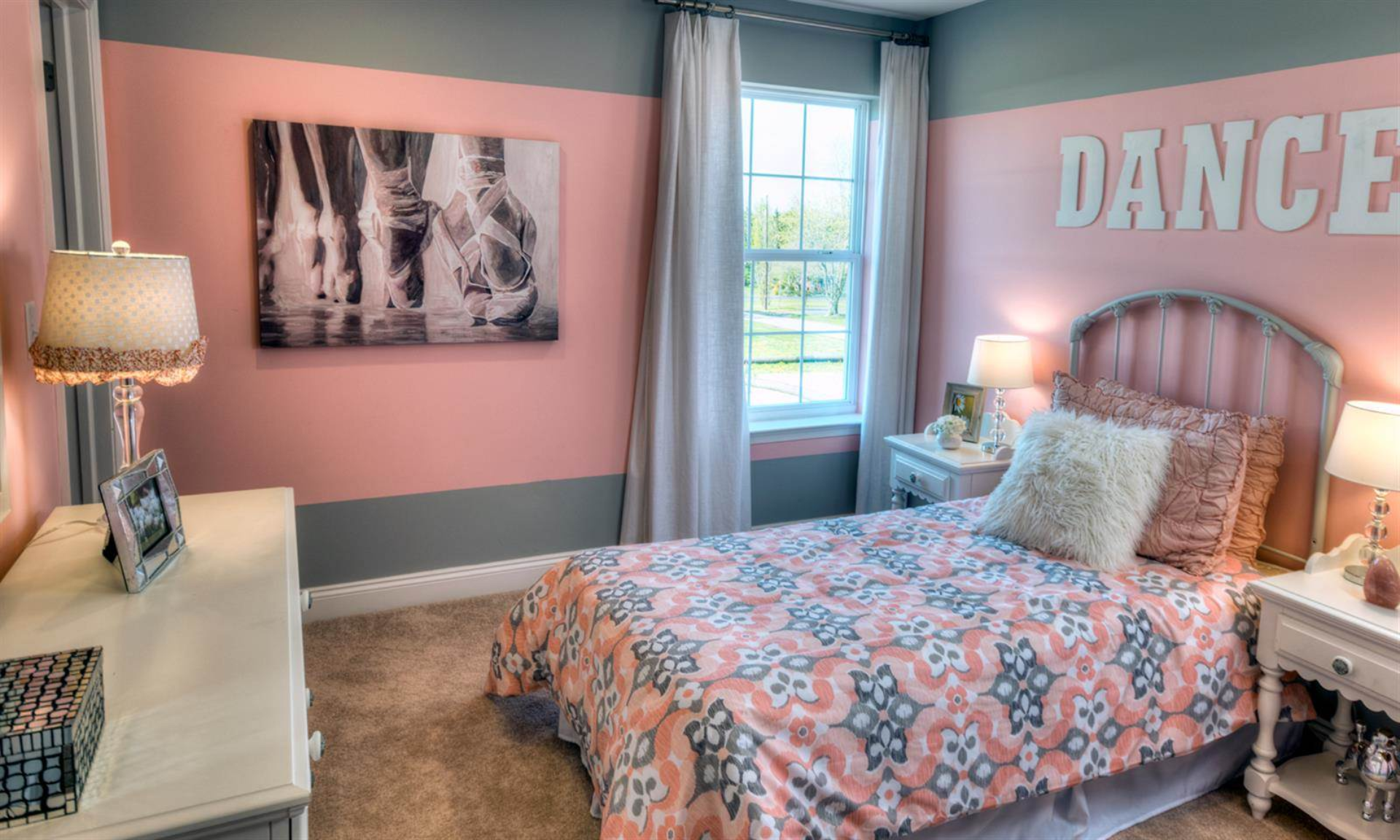 How to Choose the Right Community for Your Family
Choosing the right home for your family isn't just about having the proper number of bedrooms and bathrooms, it's about checking off everything on your wish list that's important to your family and fits your distinct living style. From location and amenities to education and recreation, finding the perfect home is all about getting the complete package. With five unique communities to choose from, you can find the right one for your family based on all the things on your list.  Here's a breakdown of some things to look for, so you can find the right community for your family!
Quality Education Your kids deserve the very best education possible, and our communities give them the option to receive exactly that! At Lincoln Woods and Wyndham Court, your kids will be part of the award-winning Souderton Area school district. Upper Perkiomen School District boasts a number of awards and two elite schools, so if you're interested in either of our Northgate communities, your kids will receive a quality education just a short drive from your new home. All of our communities offer a variety of public and private schools to choose from, offering you the ability to give your kids the type of education you desire.
Family Fun and Entertainment Is your family constantly looking for new and fun ways to enjoy time together? Our Lincoln Woods and Wyndham Court communities are a short 35 minutes away from the bustling city of Philadelphia! Enjoy the theater, world-class shopping and dining, as well as countless seasonal events and festivals all year long. Looking for an outdoor adventure? High Meadow Estates offers easy access to local caves and snow sports at Bear Creek Mountain Resort. The PA Turnpike and easy Routes to King of Prussia, Reading and West Chester are accessible from all of our communities.
Fitness and Sports It's not always easy to get to the gym when you have young kids! But at both of our Northgate communities, there are plenty of ways to stay fit with miles of walking and biking trails, a community playground, basketball courts and roller hockey rink. If golfing is more your game, Lincoln Woods and Wyndham Court put you close to incredible golf courses, while also enjoying a number of community pools to get those laps in (or lounge around instead!).
Nature Lovers Whether it's a weekend out at one of the 20 different area recreational parks or the extensive biking and walking trail systems throughout the area, a new home at Lincoln Woods makes enjoying it all so easy and convenient.  If a day on the water is more your idea of enjoying nature, then our Northgate communities have just what you're looking for at nearby Green Lane Park. Almost all of our communities are located just a short drive from the beautiful state parks that make it easy to enjoy the great outdoors whenever it calls!
Plenty of Room to Grow If your growing family means you need space and lots of it, look no further than Lincoln Woods. These estate homes feature newly designed floor plans featuring 2,145-3,495 sq. ft. of living space with airy 9-foot ceilings, 4 spacious bedrooms, and open kitchen and great rooms. If you're looking for your first home with a young family, then High Meadow Estates or the Reserves at Northgate may be right fit with a lot of the same incredible features, but slightly lower square footages and 3-4 bedrooms, starting at $259,990.
Low-Maintenance/Easy Living If you're a first-time homeowner who appreciates having more time and opportunities to travel and explore, the Village at Northgate has what you're looking for! This peaceful neighborhood is close to a variety of world-class shopping, fun dining and recreation that you'll have plenty of time to enjoy with low-maintenance living and our professional landscape package. These townhomes minimize your workload, so you can enjoy more of what you love. Or maybe or you're an empty nester looking for more convenience and time to enjoy your upcoming retirement, and Wyndham Court is more your style. Luxury carriage homes feature a first-floor owner's suite and low-maintenance living, right in the ideal location of downtown Harleysville.
Privacy and Green Space All of our communities feature professionally landscaped lots and tree-lined streets with nearby parks and playgrounds to offer plenty of green space for family picnics, games, relaxing, and more. The homes in the Reserves and Village at Northgate both enjoy a peaceful neighborhood setting with acres of surrounding open space. If your dream home sits on a large open lot with space for a playset or outdoor entertaining, High Meadow Estates or Lincoln Woods are both ideal neighborhoods for you.
No matter what's on your new home wish list, you'll find it in one of our communities! Each of our neighborhoods offer the quality construction and unique amenities that homeowners are looking for in all stages of life, so deciding what's important to you is the first step on your dream home journey. For more information on choosing the right community for your family, contact us today!